David Copperfield calls Chamber Magic "A masterful performance"
May 28, 2012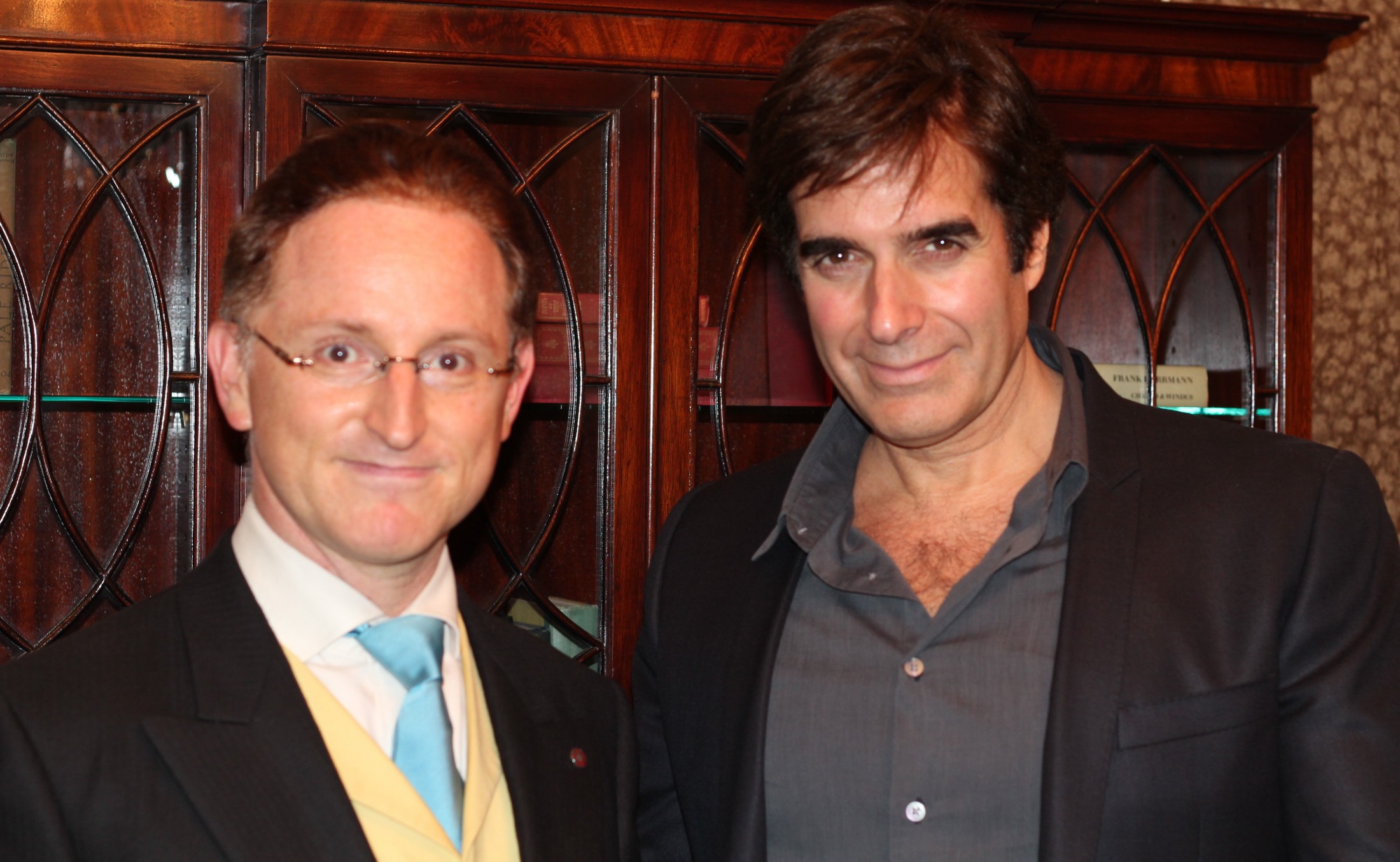 As a boy growing up in the 1980s, I eagerly anticipated each year's David Copperfield special on television. I even convinced my parents to take me to his live theater show as a graduation gift. Copperfield has been an icon in the magic world for as long as I can remember, and I've watched every one of his television shows multiple times.
What an honor, then, to have David Copperfield visit my show at the Waldorf-Astoria this past weekend. It was thrilling to see him in the audience – this time watching me!
I was elated.
After the show, we went downstairs to the Bull & Bear restaurant and spent an hour talking about magic over drinks. Copperfield was gracious, charming and funny. He was very complimentary about the show, which meant the world to me. Later, he tweeted about the show on his Twitter page:

The photo he linked to is a picture we took together in 1983. I was 12 years old, he was 27. The photo was taken at a Tannen's Jubilee magic convention at the old Brown's Hotel in the Catskill Mountains. I've had this picture in my scrapbook for 29 years, and took it out to show him after the show. Copperfield laughed and commented on his shiny Member's Only jacket: "I think I was the last member."
We tried to recreate the same pose when we took our picture again on Friday night.
We both had a good laugh over our clothes and facial expressions. The thin neckties are clearly a sign of the times.
Back to our talk. Copperfield told me that he was impressed by how I create texture in my Waldorf-Astoria show, without the use of music, lights or theatrical devices. He said that I've figured out a way to build drama and texture into my performance using nothing but showmanship. And he emphasized that such showmanship only comes from giving thousands of performances. "You can't write a show like this," he said. "It can only come from performing night after night, listening to the audience, and eliminating superfluous words and actions. You've honed the show down to its essential components. I loved it. It's really tight."
Coming from David Copperfield, a magician I've looked up to my entire life, I take this as the highest praise.