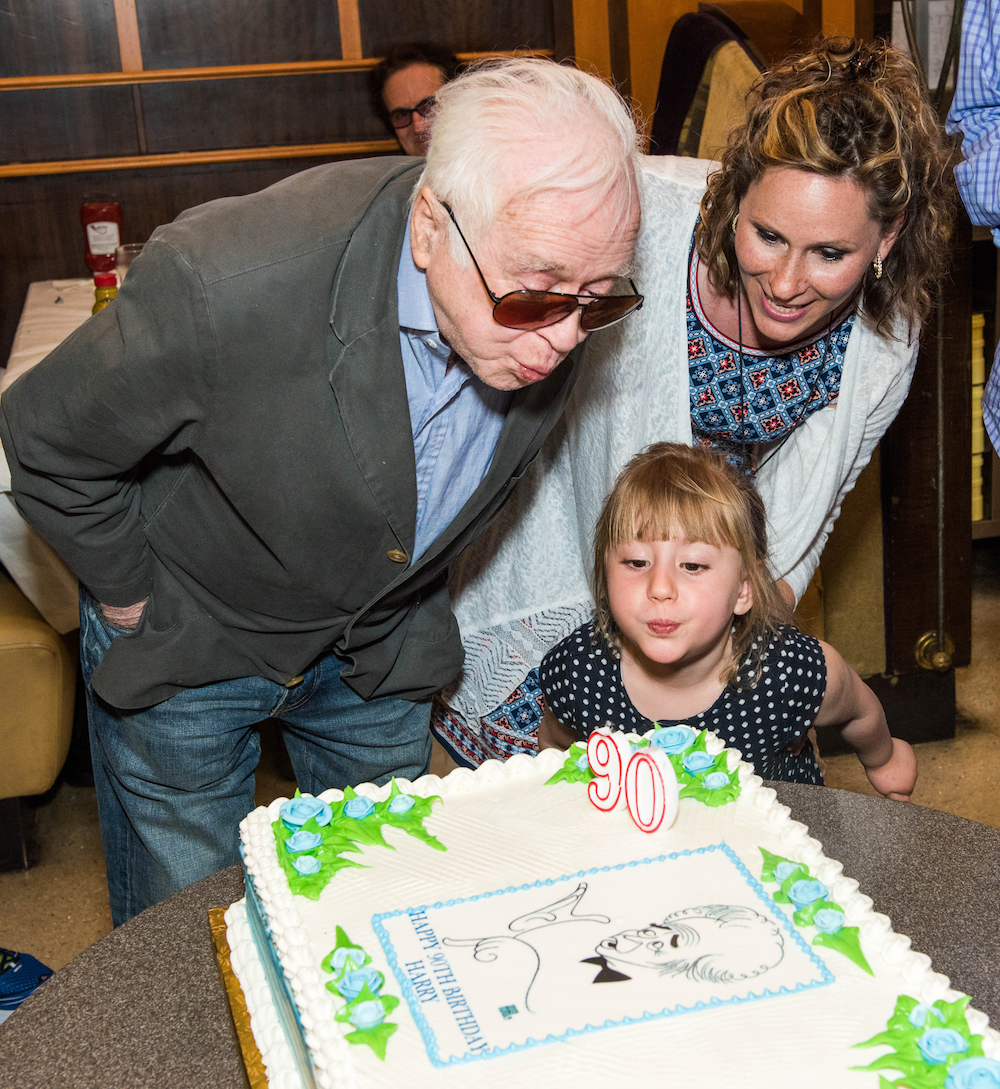 (May 1, 2016) Over the course of his decades-long career as an author and performer, Harry Lorayne has connected with millions of people. For his ninetieth birthday, he was reminded of how many lives he's touched. Nearly one hundred people gathered in New York City to celebrate Harry's birthday, and it was a joyous occasion.
At the party, Michael Vincent turned to Harry and said, "You were my best friend long before you knew I existed."
This sentiment resonated with many, because we all felt close to Harry long before meeting in person, through reading his books. Harry's writing style is so conversational it reads as if a friend is chatting with you, offering private lessons.
To my knowledge, Harry currently gives actual private lessons to only one person, his accountant Alan Frankel. Alan and I have struck up a friendship over the past few years, and together we decided to co-sponsor Harry's ninetieth party as a way of thanking him for his friendship and inspiration.
Too often we wait too long to tell people how much they've meant to us. Not this time. People traveled from England, France, Finland, China, and all over the United States to attend.
The guest list read like a Who's Who of New York City's magic scene, and beyond. Many told me that it was the greatest "three-hour magic convention" they've ever attended.
Read the full post »