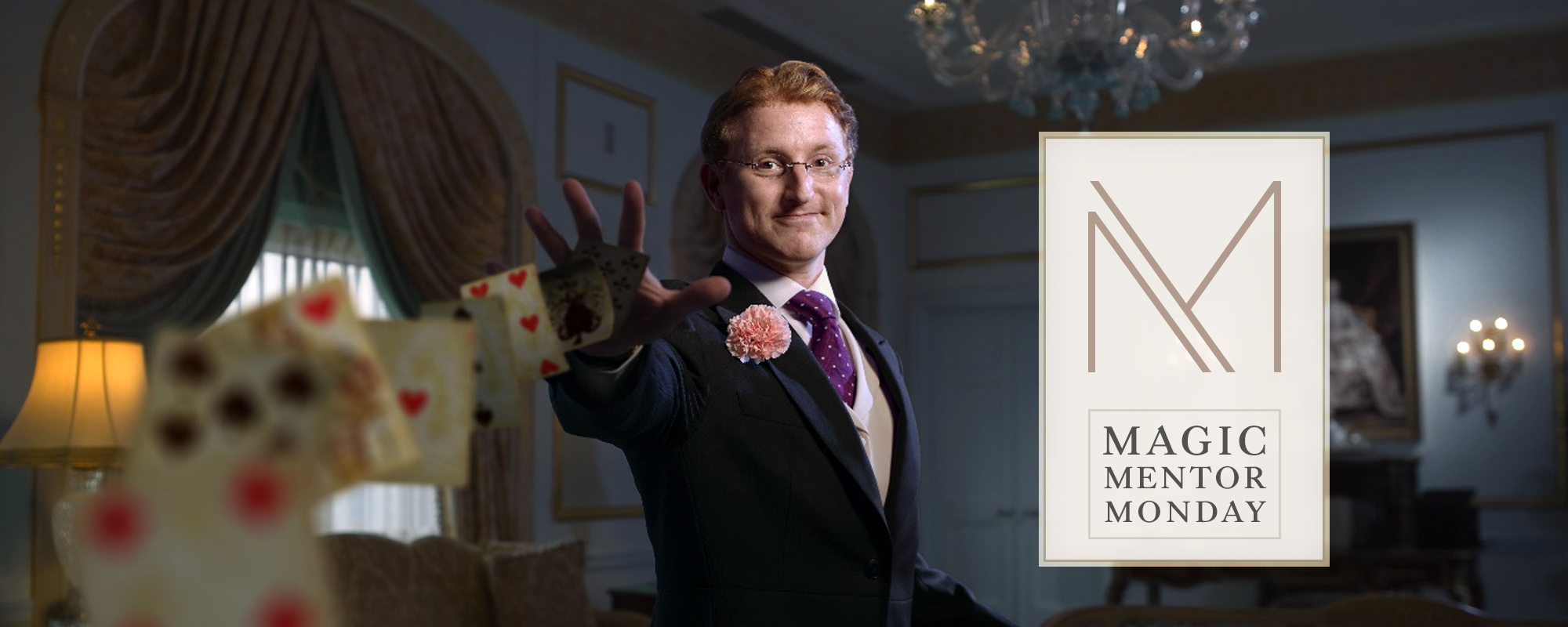 Welcome to MAGIC MENTOR MONDAY. In this weekly series, I introduce you to my magic mentors – people who have inspired me to become a better magician. Each Monday you'll meet someone who has offered advice, or acted by example, to help steer my career.
Some of these people are alive, others no longer with us. Some are famous, others not so much. The beauty of mentorship is that you don't necessarily have to meet your mentor face-to-face, nor even live during the same time in history. Many of the people who motivated me were alive a century before I was born! By reading classic books, old newspapers, and magazine articles, I've tracked down stories about their lives and work that continue to inspire me to become a better entertainer.
My "big three" mentors are Max Malini, Johann Nepomuk Hofzinser, and Jean Eugène Robert-Houdin. Each of these giants will be featured in coming weeks. You'll also read about more contemporary figures like Harry Lorayne and Albert Goshman, non-magicians Danny Kaye and Sammy Davis, Jr. and even fictional characters like Willy Wonka.
How do mentors inspire? They set examples, helping us imagine how we too might solve a particular problem. By seeing the world through a mentor's lens, we can learn more about them, and about ourselves, at the same time.
This week we'll focus on the father of modern conjuring: JEAN EUGÈNE ROBERT-HOUDIN (1805-1871)
Read the full post »