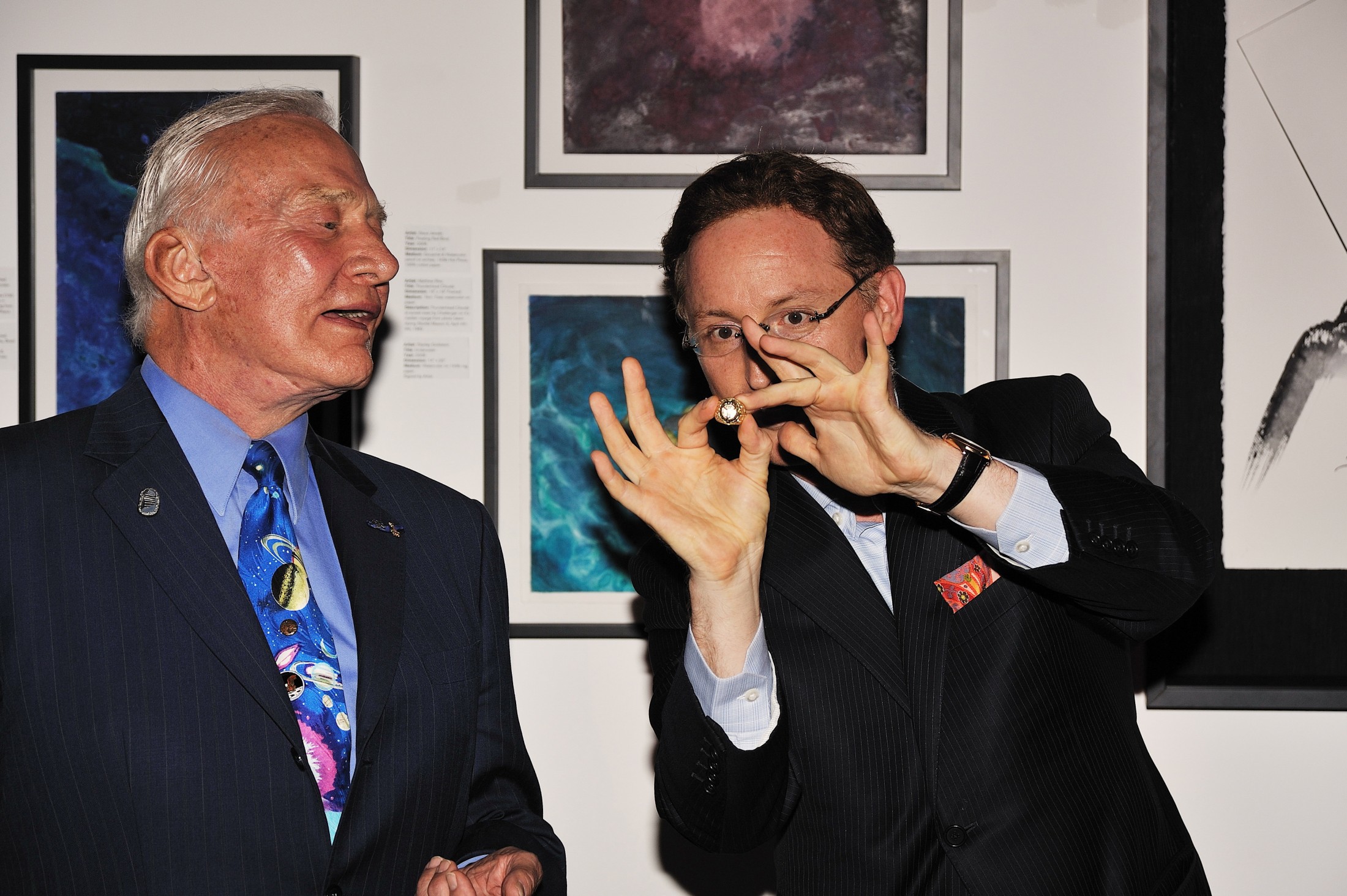 Buzz Aldrin after my performance in New York: "I used to think Saturn V was a miracle. But your show – this was a real miracle."
I performed magic last week for NASA astronaut Buzz Aldrin and a fascinating group of space tourism supporters.
Buzz let me use his ring for one of my tricks – the ring HE WORE ON THE MOON!
Without a doubt, that experience trumps all the other notable rings I've borrowed in the past, including a Super Bowl ring, and Ellen Barkin's wedding ring.
I still can't get over it. I held the ring Buzz Aldrin wore while walking on the moon. And he let me use it in my show. What an honor.
After the show he also allowed me […]
Read the full post »