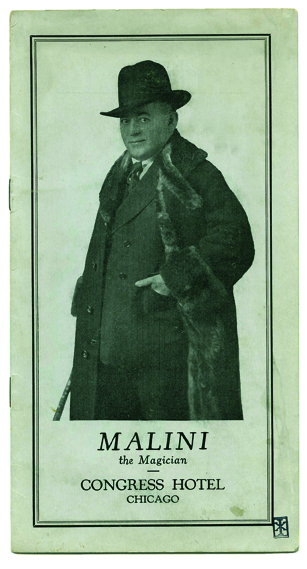 As readers of this blog know, I am somewhat infatuated by Max Malini, the extraordinary magician who entertained celebrities, tycoons and aristocrats. I've modeled my career on his, and have been tracking down Malini stories for years. Many of these stories are chronicled throughout this blog.
I recently acquired Malini's advertising booklet at auction (circa 1926) and was delighted for two reasons simultaneously. First, it is an honor to own this historic memorabilia of a prominent magic figure. The booklet is in very good hands.
Second, the text of the booklet has confirmed that Max Malini stayed and performed regularly at the hotel where I've presented Chamber Magic for the last decade: the Waldorf-Astoria in New York.
In his advertising booklet, he includes laudatory letters from prominent figures, including President Harding. Here is one of the inside pages, containing personal notes from General Pershing and Vice President Charles Dawes […]
Read the full post »