COVID Safety at Chamber Magic
April 26, 2021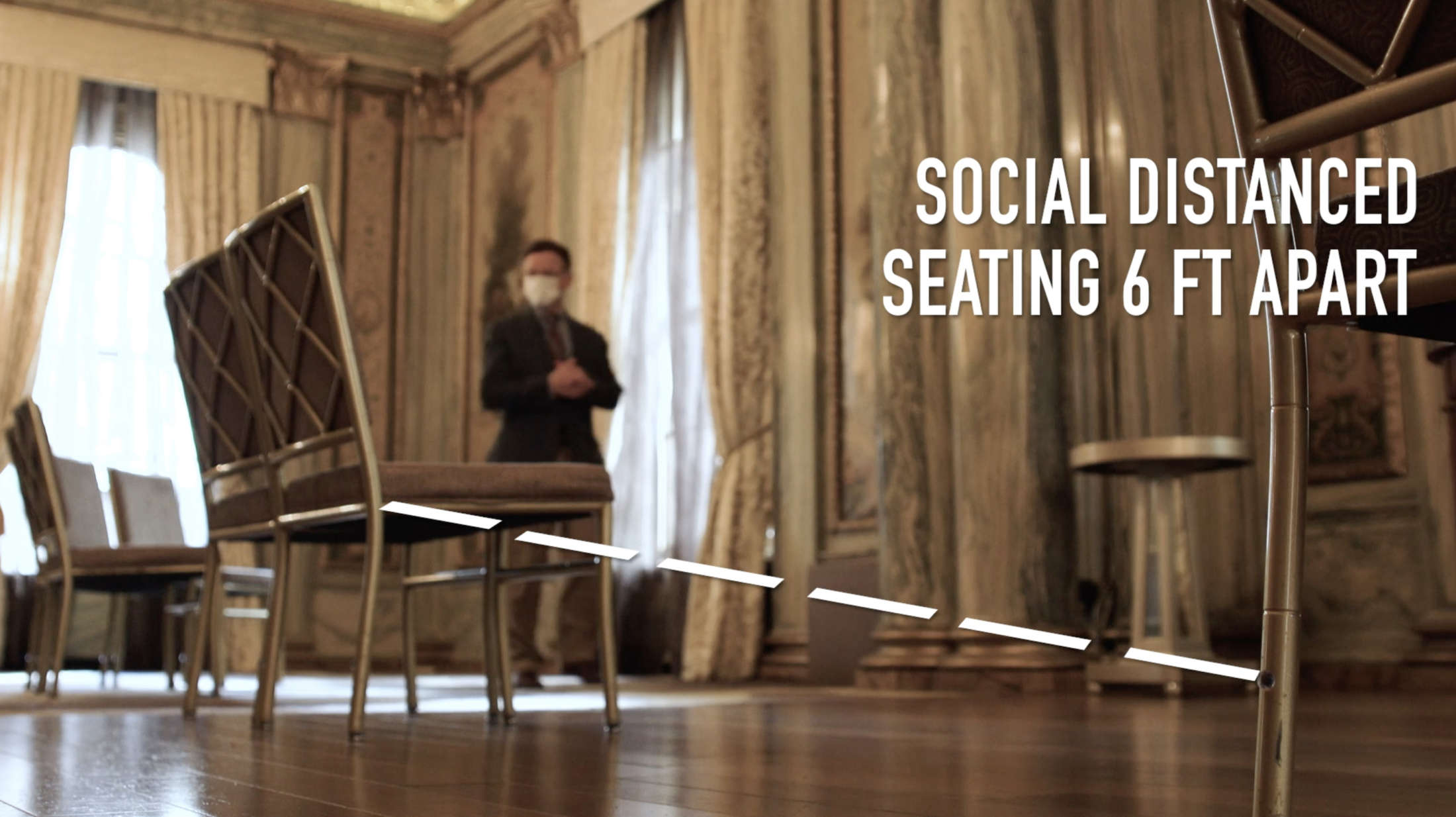 An intimate setting has always been a hallmark of Chamber Magic. Prior to the pandemic, audiences were limited to 64 people per show, in a ballroom that holds up to 200. That will be reduced further, and in excess of the state and city requirements for live performance to just 40 audience members per performance, with space between audience members who did not come together.
The Lotte New York Palace has collaborated with Dr. Robert Amler, a former Chief Medical Officer at the CDC on its COVID-19 safety plan. All showroom HVAC units have been replaced, and Merv 13 filters are installed to meet ASHRE (American Society of Heating, Refrigerating and Air-Conditioning Engineers) standards.
The late show will begin 30 minutes later than previous, to minimize audiences from interacting with each other. The new showtimes are 7:00PM and 9:30PM, every Friday and Saturday.
All audience members will be required to submit to a temperature check upon entry and wear a face covering. Steve Cohen will be unmasked for the performance but has been fully vaccinated and will also undergo a regular testing regimen.
All audience members will be required to sanitize their hands using the hand sanitizer station located at the showroom door, prior to entry. A factory-sealed deck of playing cards will be opened at each show. All glassware for "Think-a-Drink" will be UV-sanitized prior to the performance.