Coming Soon: The Millionaires' Magician Graphic Novel
September 20, 2018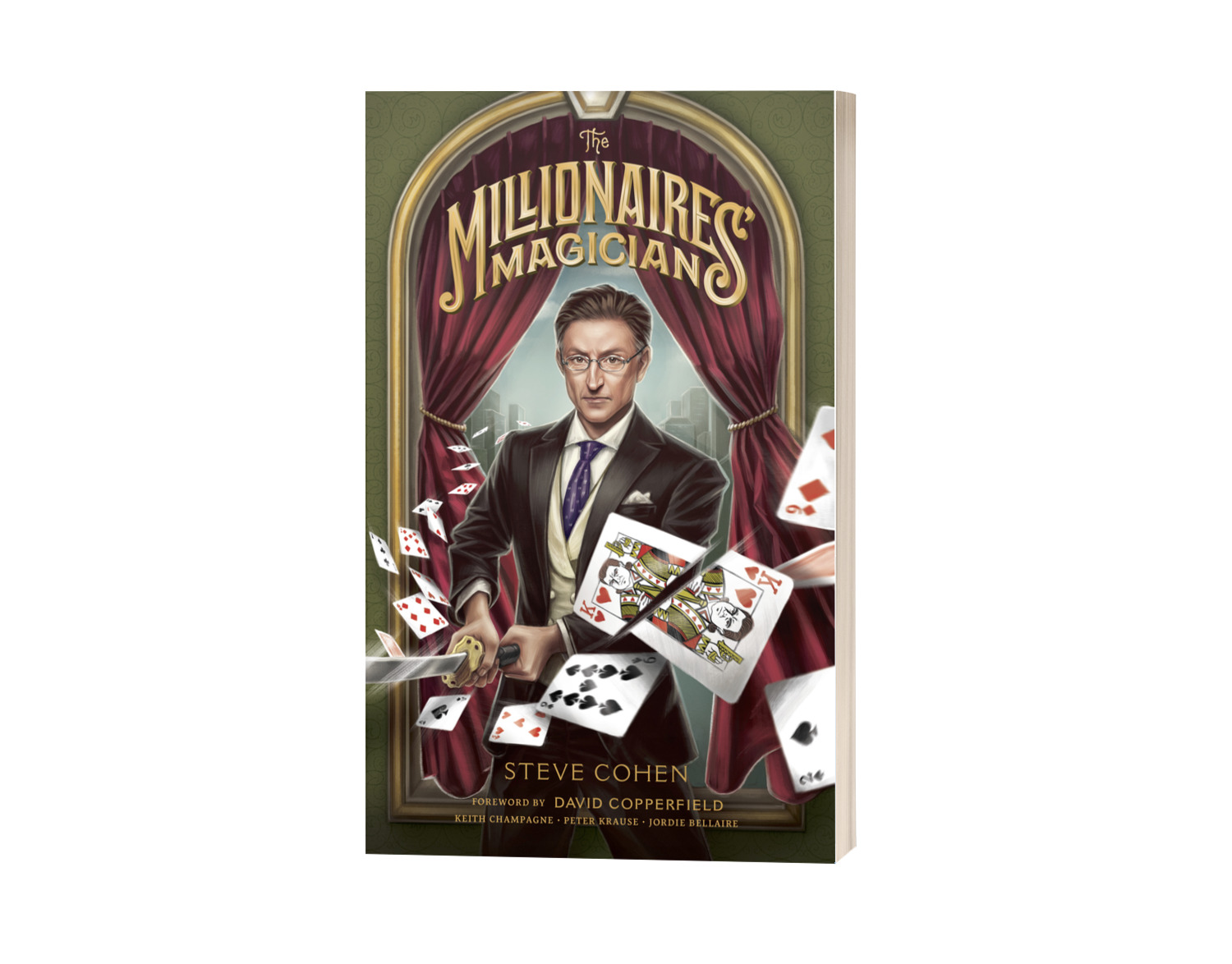 "The best ever graphic novel dealing with the subject of magic."
– Michael Uslan (Originator and Executive Producer of BATMAN film franchise)
"Not an illusion – this graphic novel is engaging and breathtakingly real."
– Chip Kidd
"What Steve Cohen does is flatly impossible. Don't believe me? Well, read this – and don't believe him yourself."
– Peter Sagal, host of NPR's WAIT WAIT DON'T TELL ME
Steve Cohen has made his name as an exclusive act for society's elite. He has been featured on the Late Show With David Letterman, and for nearly two decades held a residency at the Waldorf Astoria New York. His show Chamber Magic now plays every weekend at the Lotte New York Palace.
Following Cohen's sensational career comes The Millionaires' Magician, a not-quite-biographical graphic novel retelling of Cohen's life and rise to fame.
Steve finds his very life swept up in a dark scandal when he discovers a powerful businessman's dooming secret and must "disappear" to avoid a deadly fate. He spends years hiding in Japan and training in martial arts before returning to New York to save the businessman's innocent victims and enact his revenge. Using the skills of a magician, Steve devises a methodical plan to take down the criminal mastermind… from the inside.
Today's top comic artists have collaborated with Steve Cohen to capture his tantalizing origin story, in a 110-page, full color graphic novel.
Conceived by STEVE COHEN
Artwork by PETER KRAUSE (Daredevil, Superman, Shazam)
Story by KEITH CHAMPAGNE (Stranger Things, Green Lantern Corps, Justice League, Superboy)
Coloring by JORDIE BELLAIRE (two-time Eisner award-winning colorist, Batman, Deadpool, Doctor Strange, Hulk)
Cover art by TARA PHILLIPS
Book design by SPENCER CHARLES
Foreword by DAVID COPPERFIELD
"Weaves fact with fiction, truth with tall tale, into a memorable read."
– David Copperfield, in the Foreword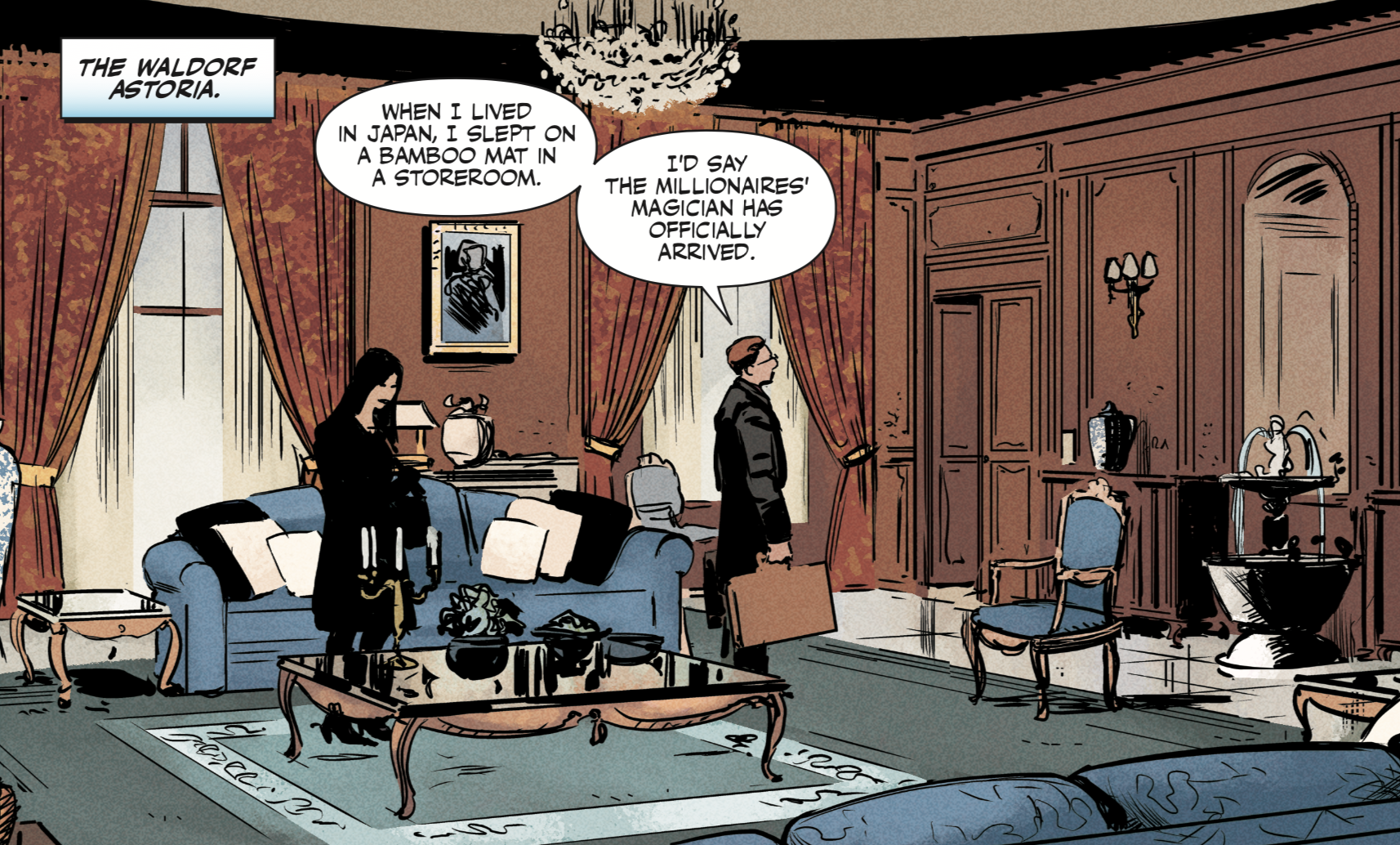 Working with any one of the above artists would have been enough. However over the course of this project it became apparent that they challenged each other to produce their best work.
110 pages of magic, martial arts, and international intrigue — what more could a comics lover ask for?
The Millionaires' Magician is now available as a digital edition ($17.99), and will be released as a trade paperback in October 2018.
Retail price $24.99
Digital and print editions are available at: www.themillionairesmagician.com
(Available in comic book shops nationwide in winter 2018, distribution by Diamond Comics Distributors.)
Published by Brick Hat Press