The Making of "Miracles on Madison Avenue"
May 30, 2018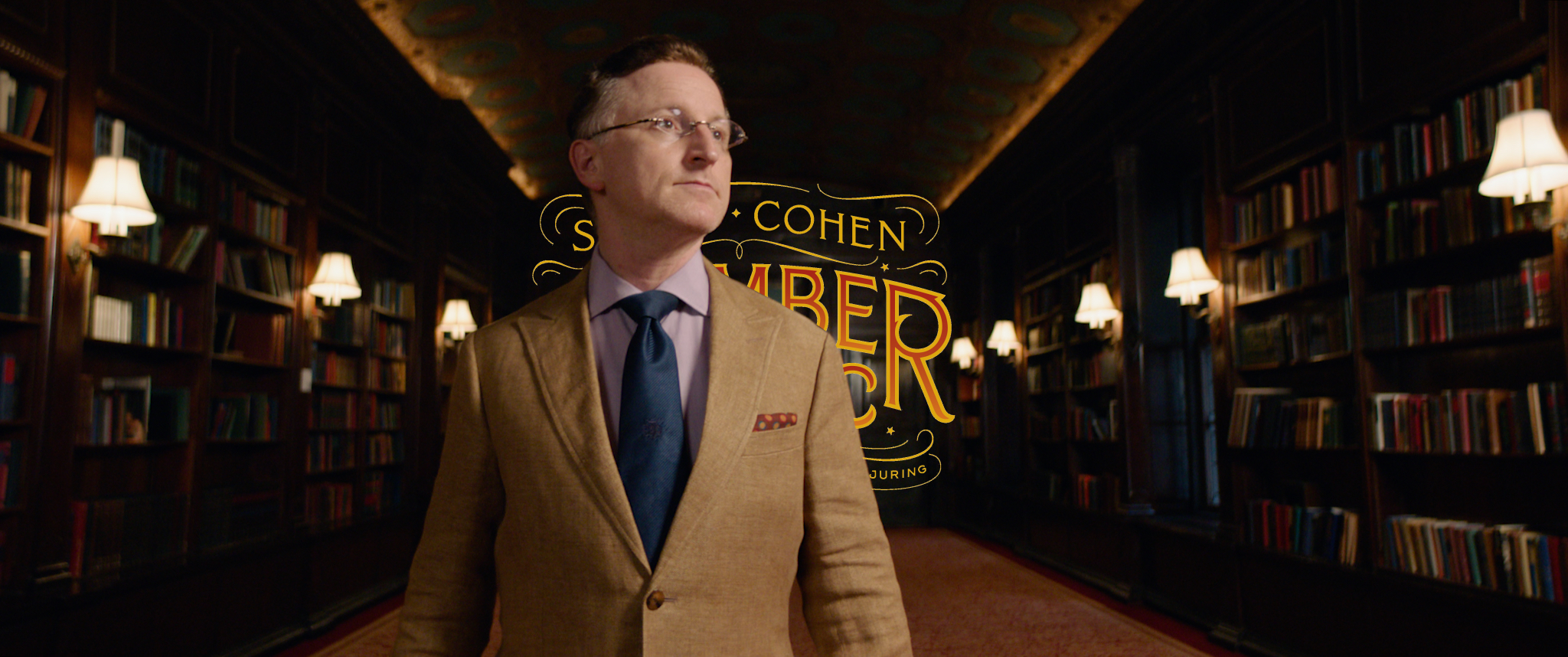 I have collaborated with Steve Cohen numerous times, shooting short promotional videos and still images of his show Chamber Magic. When Steve asked me to film a promotional bio at the Lotte New York Palace, I was equally honored and ecstatic. We spent months planning and prepping, scripting and storyboarding. In late January 2018, it was finally time to film!
The Millionaires' Magician – "MIRACLES ON MADISON AVENUE"
Since I had filmed in The Palace before, I was well acquainted with the space. I knew which rooms would provide the best compositions, and this knowledge helped in the decision-making process when picking lenses for the production. With the help of my AC Rachel Saad, I chose to film on the ARRI Alexa Mini, because of its outstanding performance in low light, combined with a full Cooke anamorphic lens set. Most of the shots were executed using the 65mm prime and the 100mm prime. Since we were a crew of only four, I had to plan to be portable and nimble.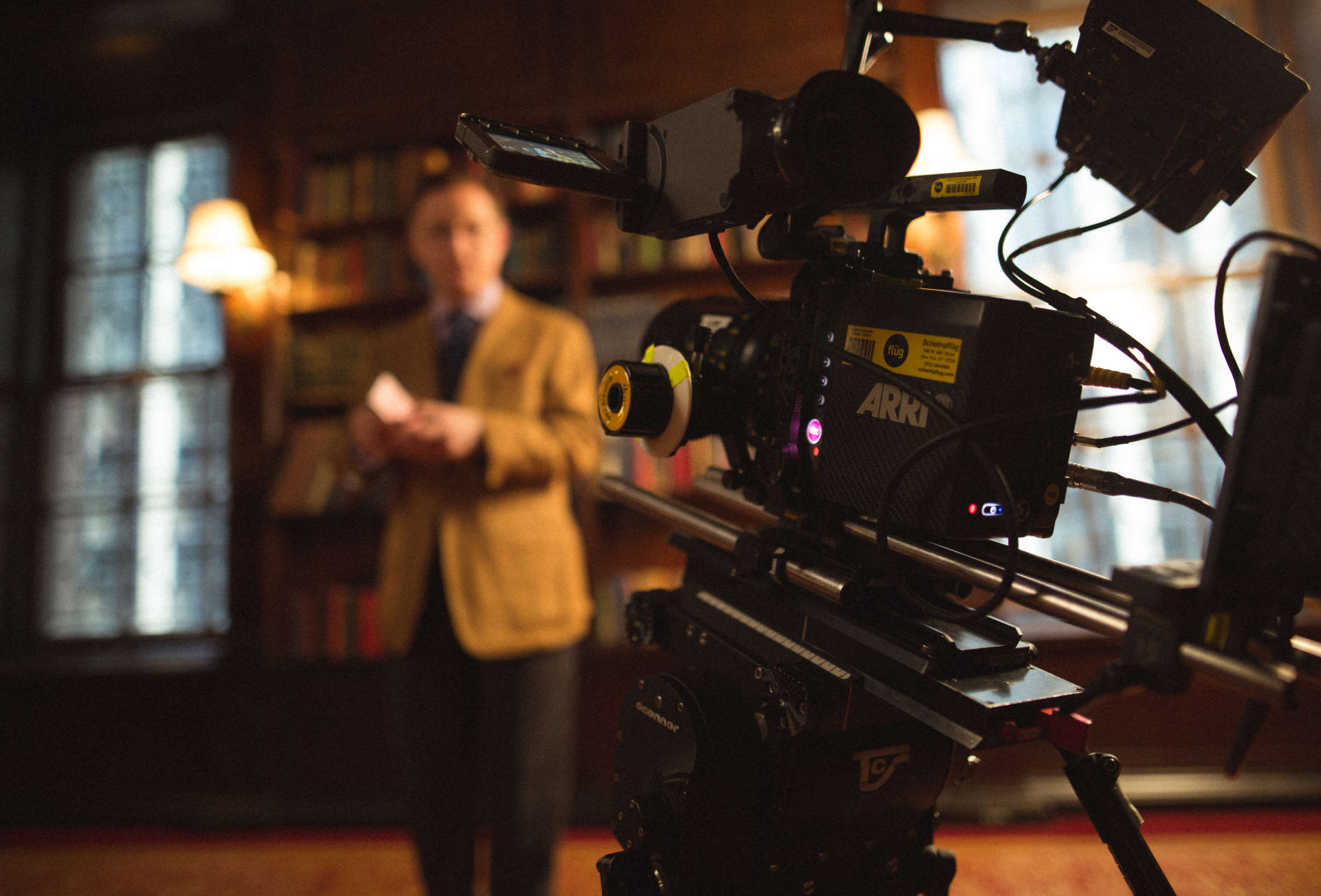 For lighting I used two JEM Ball lanterns attached to two beefy-baby rollers, allowing for easy transport… or so we thought. The Palace is an old mansion, with narrow hallways and winding back-of-house passages for employees. These passages allow workers to move from one end of the hotel to the other out of view of the guests. Honestly, it's like a labyrinth, and made transporting our equipment mind-blowingly difficult. We had to squeeze our rigs through what is essentially a maze, in order to reach our locations successfully and on time. In total we moved the camera and lights fifteen or twenty times. Those minutes were precious and had to be taken into consideration during the planning stage since we had only one day to film.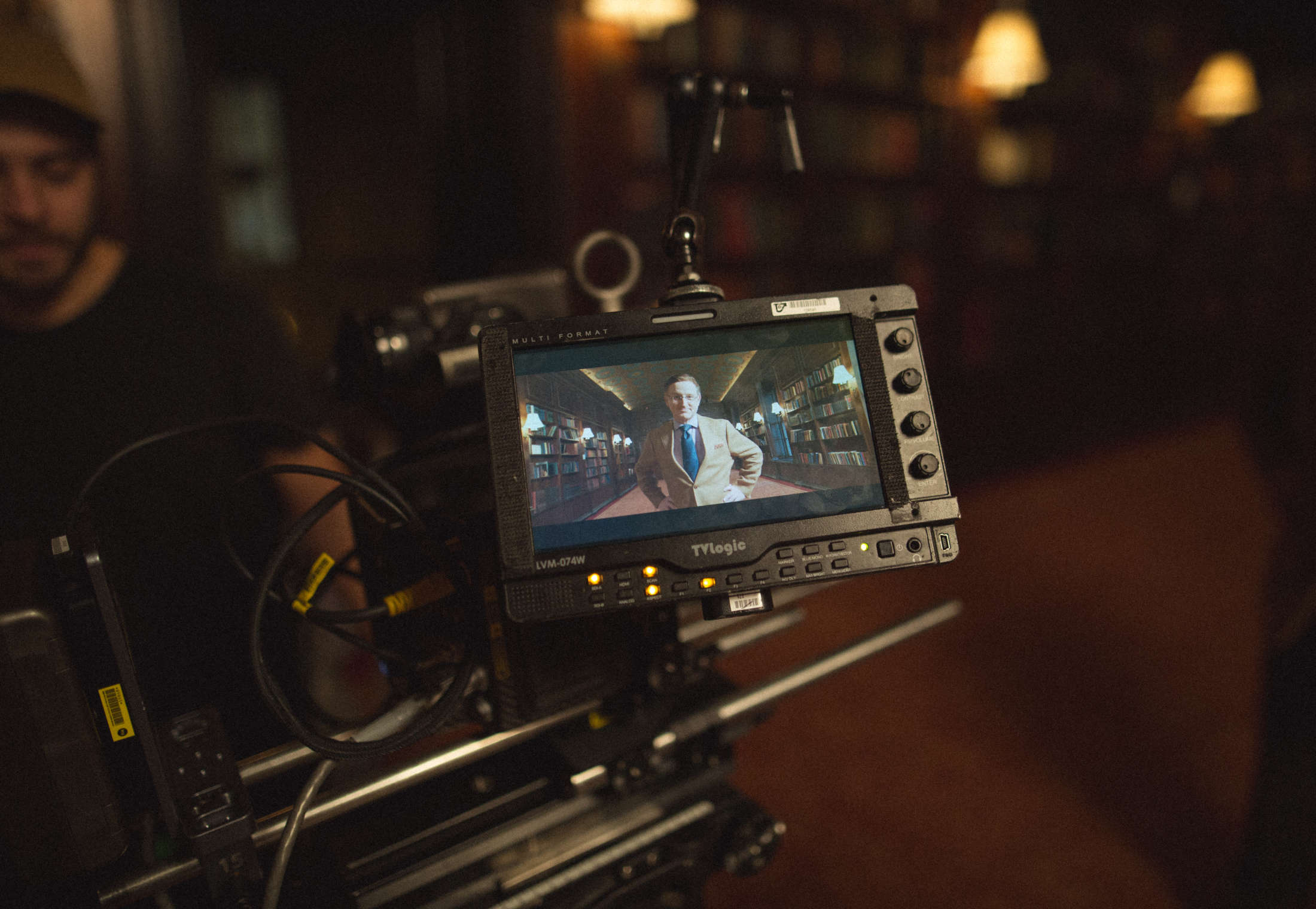 We began filming in the Library, a beautiful room lined with antique books and decorated with strip lighting that I used as a practical light source. The furthest wall was about 50 feet from the sensor, creating an opportunity to capture Steve looking larger than life at the top of the film.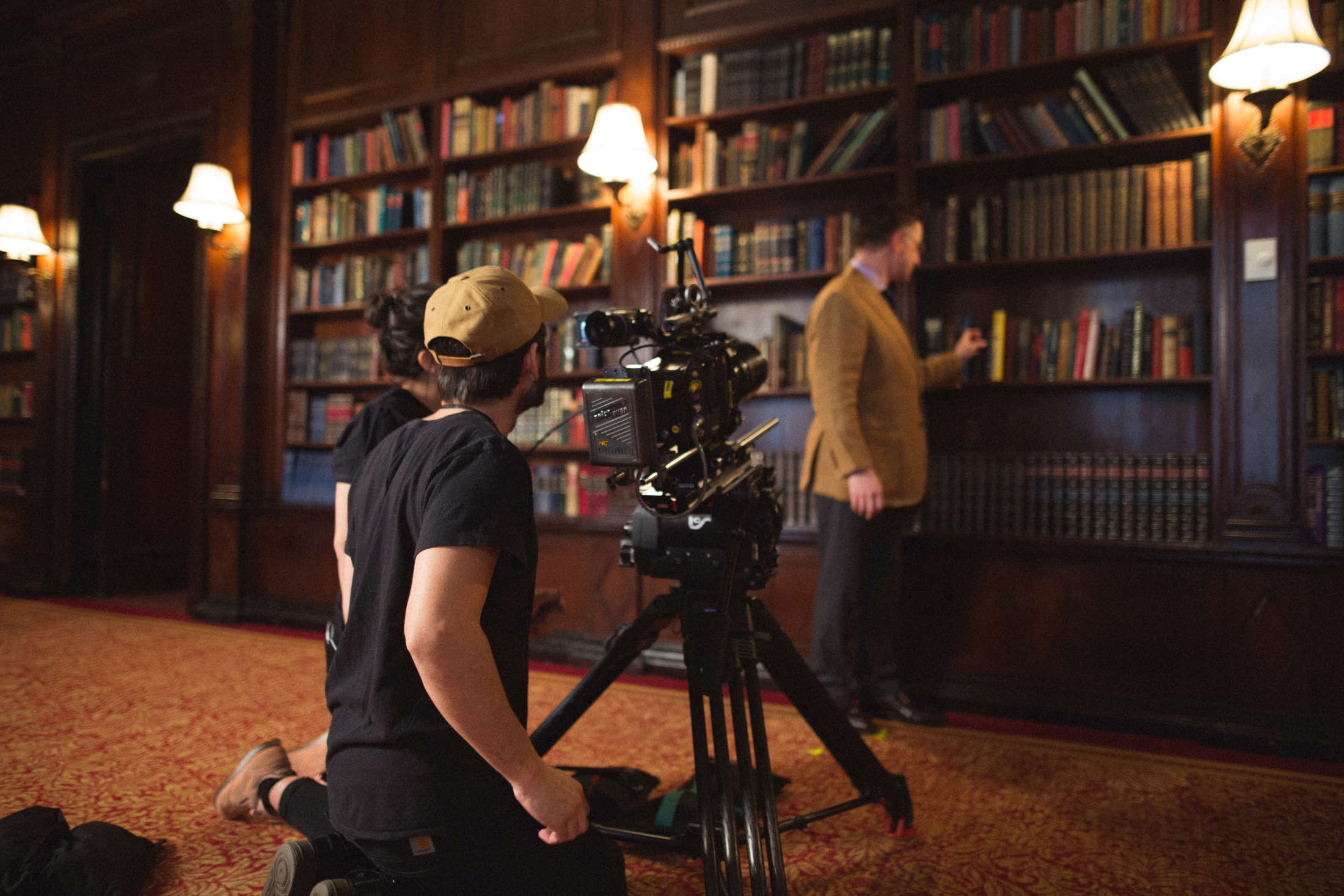 Our next location was the third-floor Drawing Room, adorned with gorgeous chandeliers and rich mahogany paneling. Steve matched his costume to each room, and I think that the colors of this room beautifully matched our theme, and Steve's wardrobe. I was able to achieve heroic low angles, capturing the detailed ceiling and chandeliers.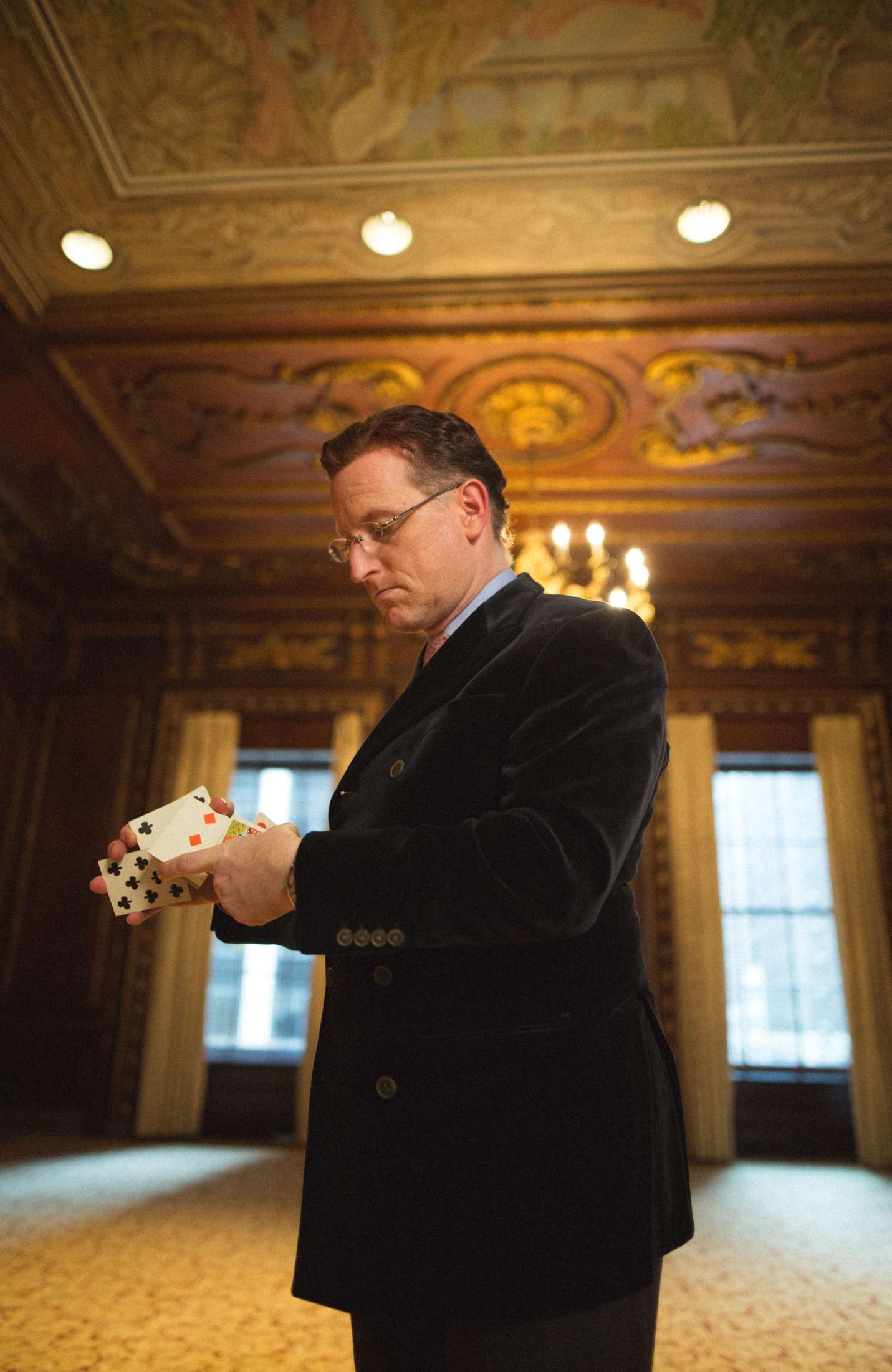 The third location was the marble staircase located in the Villard mansion. The pastel colors of the marble created a dream-like image of old world opulence. Once again, the textured ceilings and antique chandeliers allowed us to shoot upwards, thus capturing Steve in his path upstairs to the Drawing Room.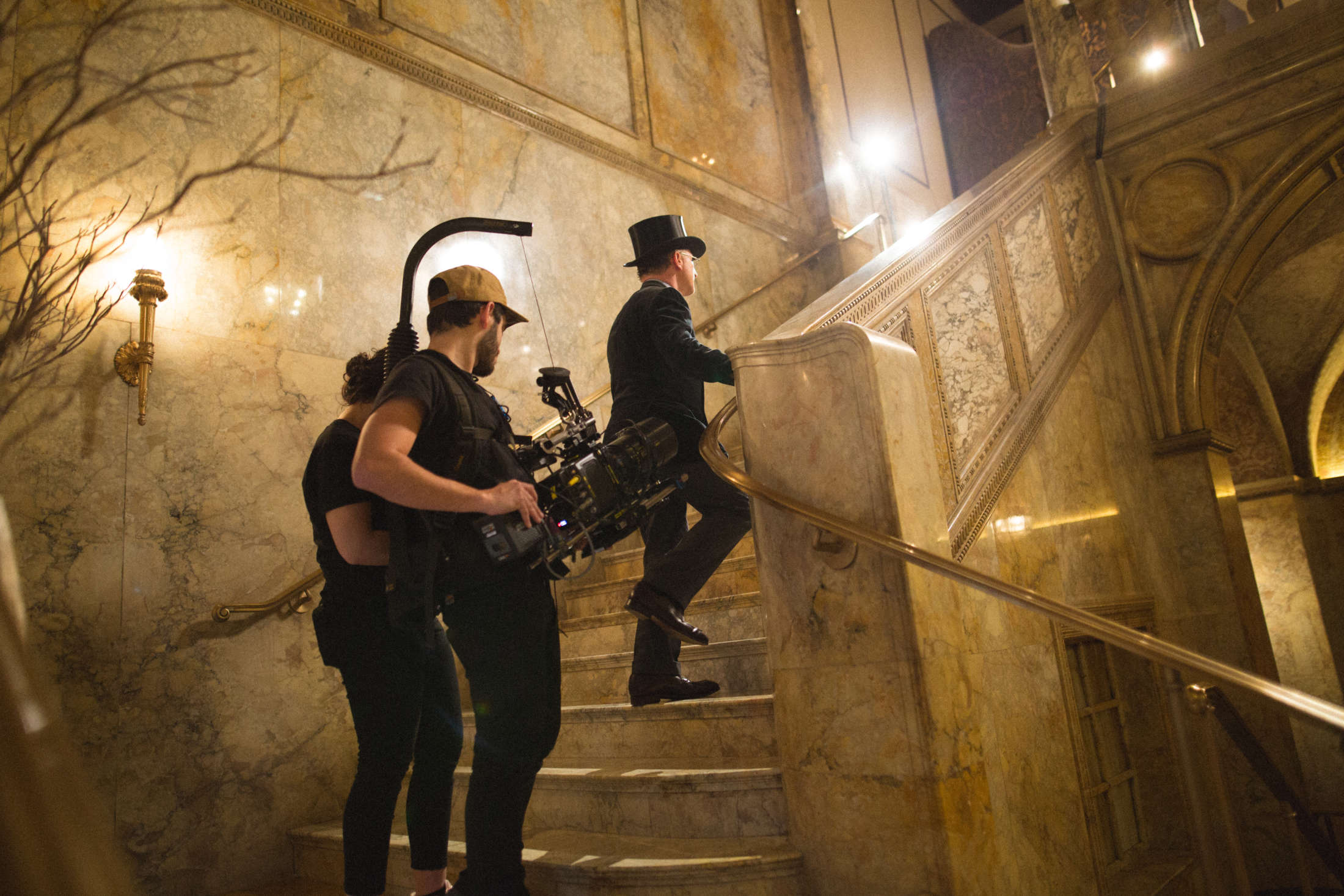 Our fourth location was the exclusive bar known as Rarities. This location, on the other wing of The Palace, was dark. As a filmmaker I knew I had to make it work, despite the challenge of low light, especially since Steve emphasized how much this room inspired him. We set up our lights and shot as open as we could. We spent about three hours in Rarities, filming image shots as well as close-up magic tricks that could be peppered throughout the film.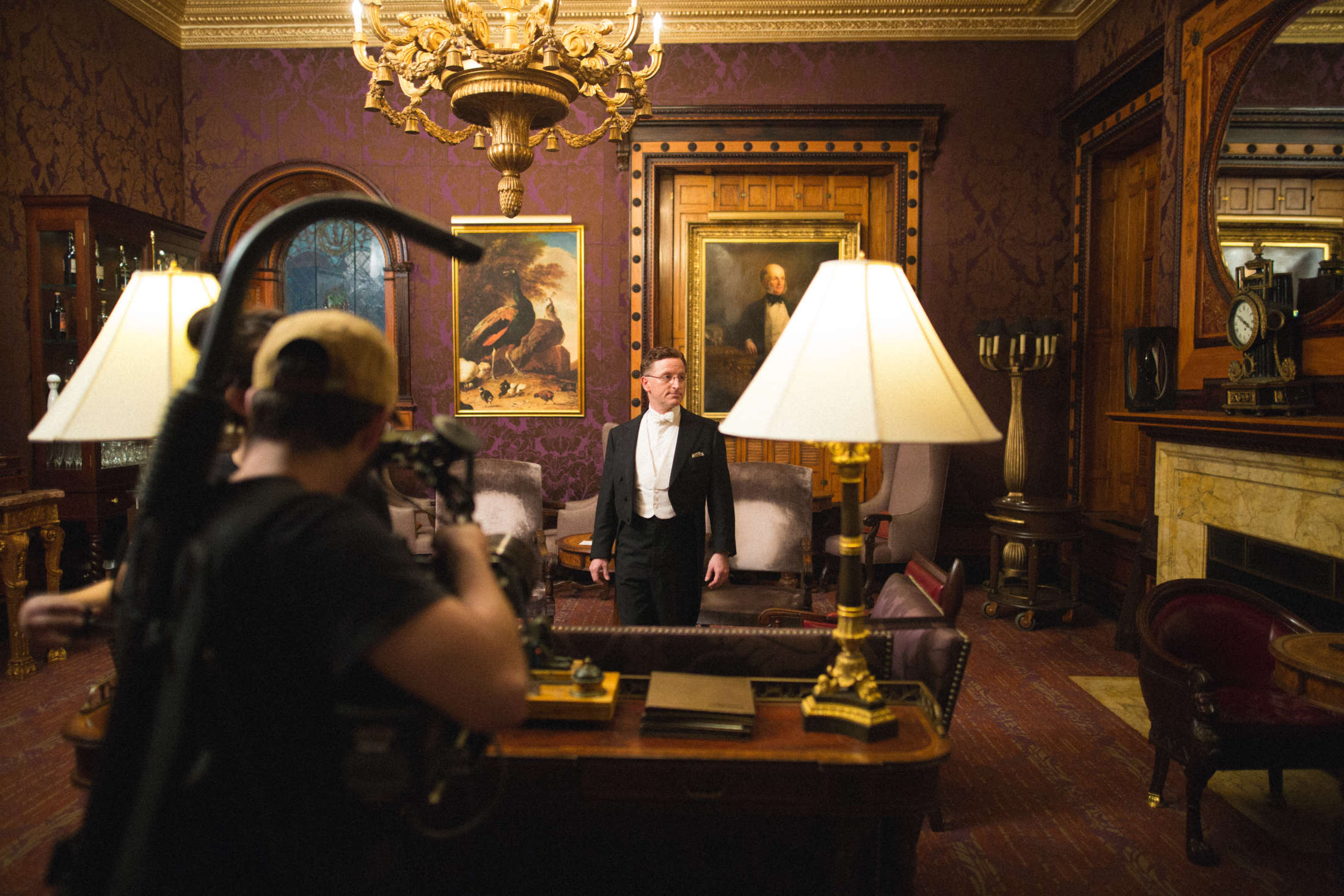 Next we moved to the Music Room, attached to Villard Restaurant, to capture Steve's virtuosity with playing cards. This was the shot containing the awe-inspiring gold ceiling. It was easily one of the most difficult shots of the day. The gold ceiling was about twenty-five feet higher than Steve. We needed to raise him up on our dolly and a few lens cases in order to position him in the frame. Then we needed to rehearse the card manipulations while making sure Steve didn't fall off our makeshift stage. Choosing a lens for this scene was a challenge. I needed to fit both Steve and the entire gold back drop into the frame. When shooting on anamorphic lenses, there is a lot more curvature in composition, as opposed to standard lenses. The wider you shoot the more the edges will bend in your composition. After numerous trials, I chose a low angle with a 50mm Cooke, because the fifty produced the least amount of distortion. In total this one shot in the Music Room took two and a half hours.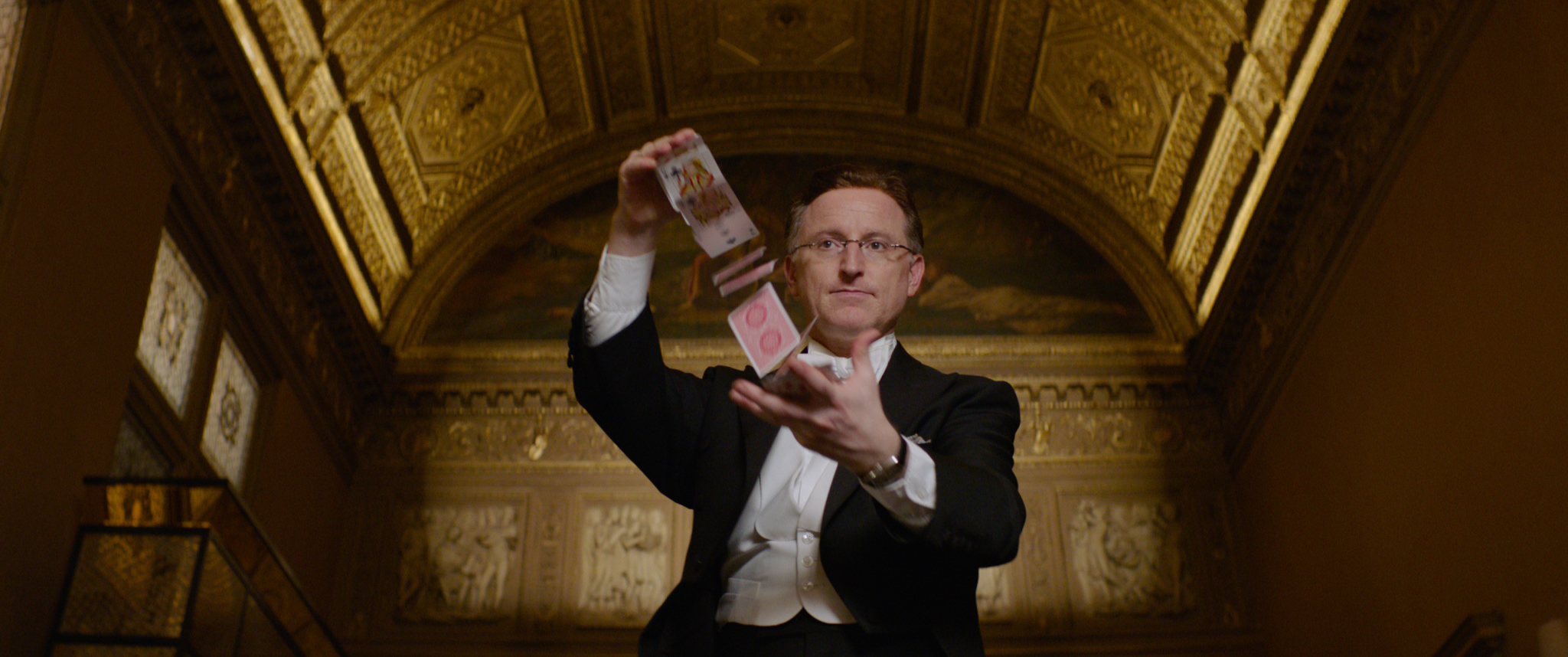 Our final location was the Madison Room, to film a live performance of Chamber Magic. Maneuvering a thirty-pound camera, on and off tripod onto an easy rig, while changing lenses and adjusting follow-focus for every lens change, proved to be extremely difficult! Fortunately, we were able to capture genuine moments of surprise throughout the show, without disturbing the audience. If you ask Steve, he would agree that we successfully captured the excitement in the room during his performance.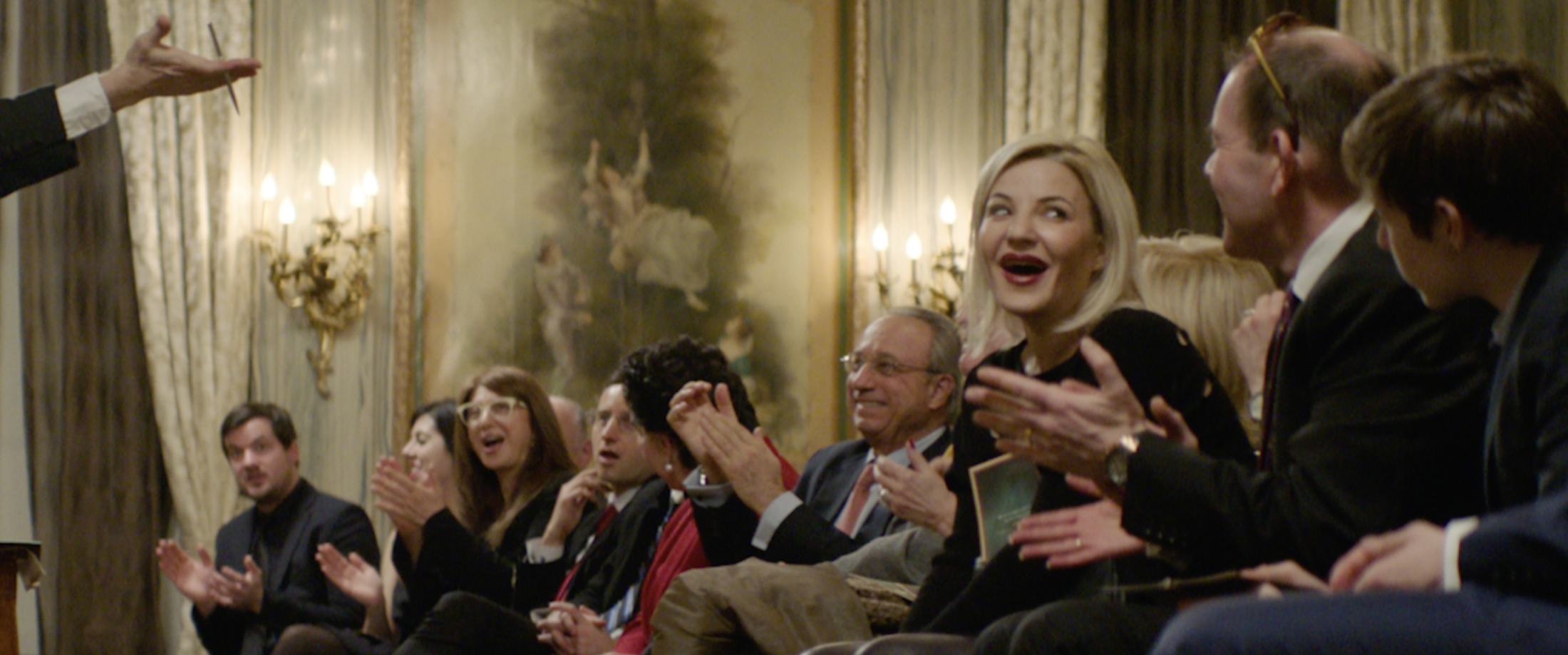 I attribute this success to ample preparation. Since I've experienced Chamber Magic numerous times as a still photographer and on previous video shoots, I've learned and internalized Steve's marks and repertoire. I mapped out when the audience would typically deliver the strongest reactions, and where I would need to be in order to capture them.
The one thing I can never know, however, is who will react the best. Some audience members are openly effusive in their reactions, while others are more internal. The only time you can truly discover who to film is once the show is actually in motion. I am proud that I captured some of the best audience reactions ever recorded for a magic show. Do you want to know how I did it? In the spirit of magic shows, I think I'll keep this secret to myself.
by Nico Moreno
https://www.nicomorenoproductions.com/
Instagram: @nicomoreno__