Vaccination and masking requirements lifted by NYC mayor
March 8, 2022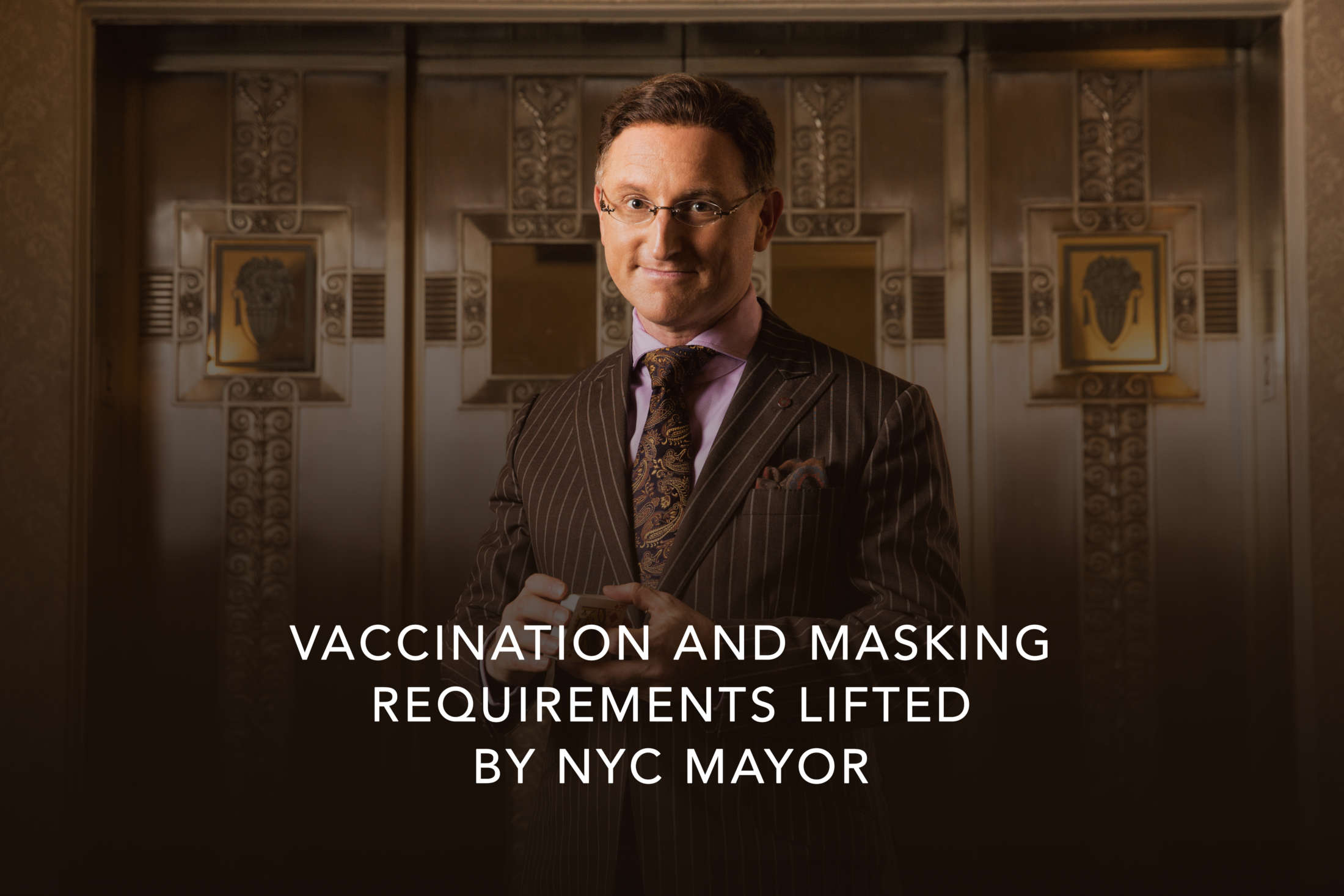 Since reopening Chamber Magic on June 4, 2021 Steve Cohen has presented 142 in-person shows, adhering to the Covid-19 protocols required in New York City.
As of yesterday, March 7, 2022, New York City Mayor Eric Adams announced the "Key to NYC" vaccination and masking requirements have been lifted from restaurants, bars, gyms, movie theaters, and live concert venues.
Accordingly, our show venue, the Lotte New York Palace hotel will no longer be requiring vaccination checks for event guests, and face masks are now optional.
NYC Mayor Adams stated in a press conference, "New Yorkers should be getting out and enjoying our amazing city. The fight may not be over, but we're clearly winning the war. We are open for business and New York City has its groove back."
On your show date, if you are exhibiting Covid-19 symptoms (fever, chills, cough, shortness of breath) please contact info@chambermagic.com. While we do not offer refunds, you may have a one-time courtesy reschedule.
An intimate setting has always been a hallmark of Chamber Magic. Audiences remain limited to 64 tickets per show, in a grand ballroom that holds up to 200. We look forward to welcoming you—or welcoming you back!—to an unforgettable night of magic, illusion, and fun.