2016 Year in Review
December 14, 2016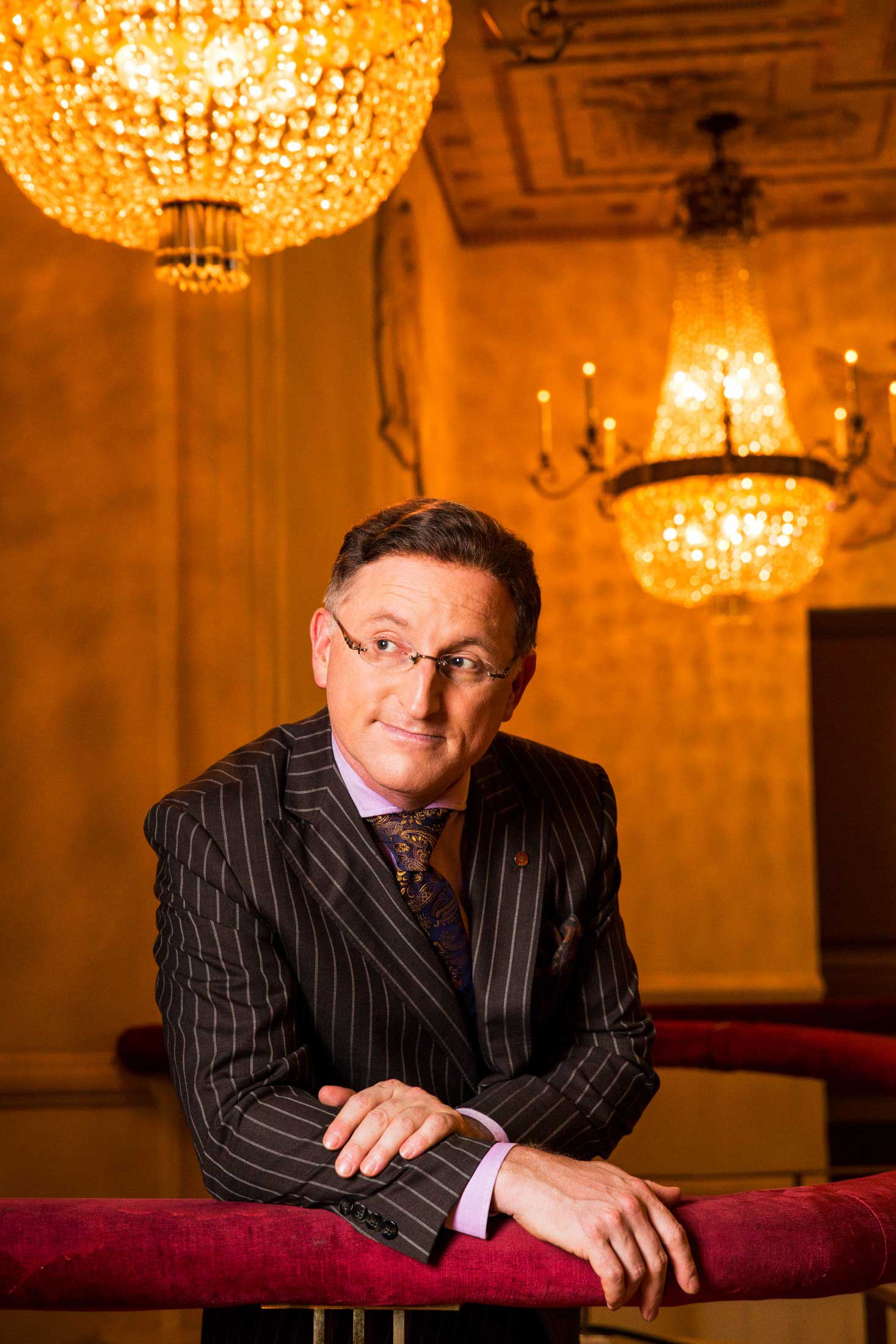 As we look forward to the promise of a new year, it's easy to forget the moments and accomplishments of the previous twelve months. Here is a rundown of my 2016 highlights:
• 245 Chamber Magic performances at the Waldorf Astoria New York
• 5 Chamber Magic performances at the Waldorf Astoria Chicago
• 15,000 visitors to Chamber Magic
• 15 national and international private performances (Italy and Japan)
TRIPADVISOR RANKING: #8 OF ALL BROADWAY SHOWS
I'm honored to receive the 2016 Certificate of Excellence on TripAdvisor.com! For the past two years, Chamber Magic has been ranked as the #8 show, among all Broadway and theater shows in NYC. It's headspinning to be listed in the "Top Ten" with Lion King, Jersey Boys, Wicked, Kinky Boots, etc. Thank you!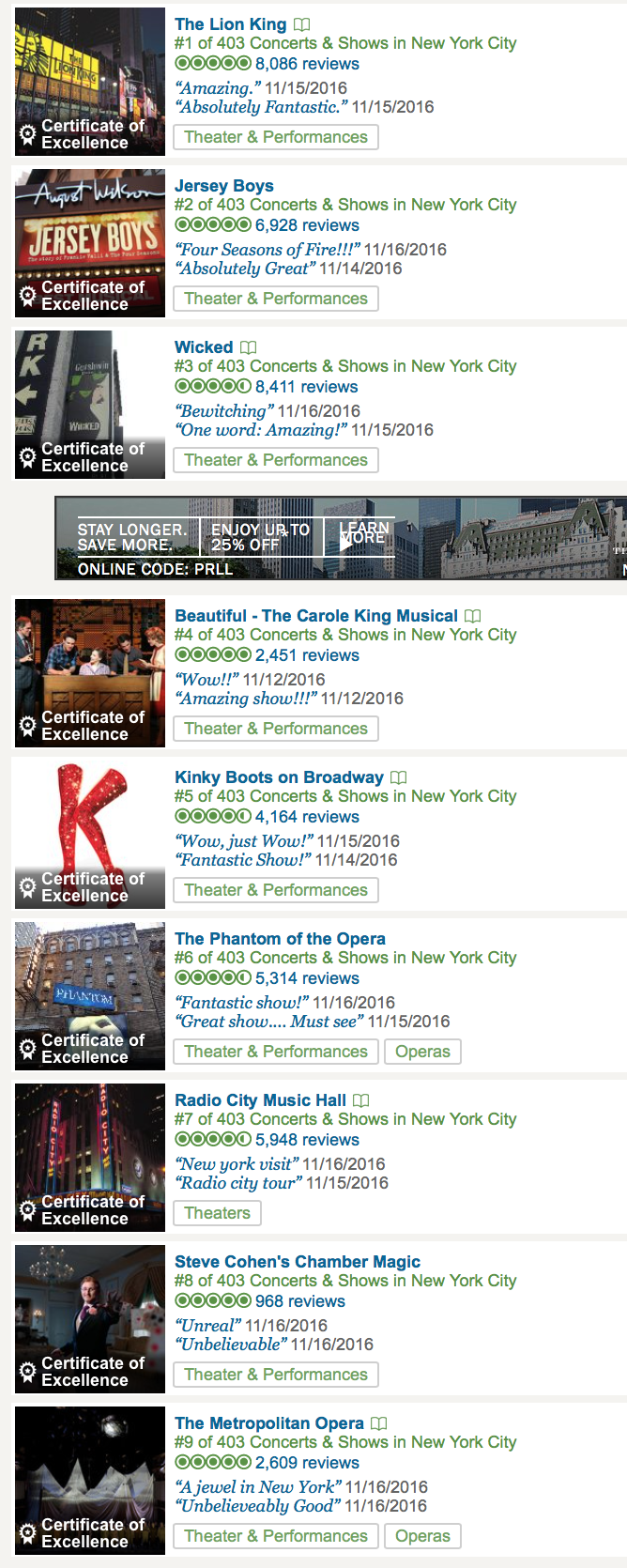 MICROSOFT CO-FOUNDER PAUL ALLEN
It was pleasure to have Microsoft co-founder Paul Allen at Chamber Magic in June, sitting in the front row. A true honor.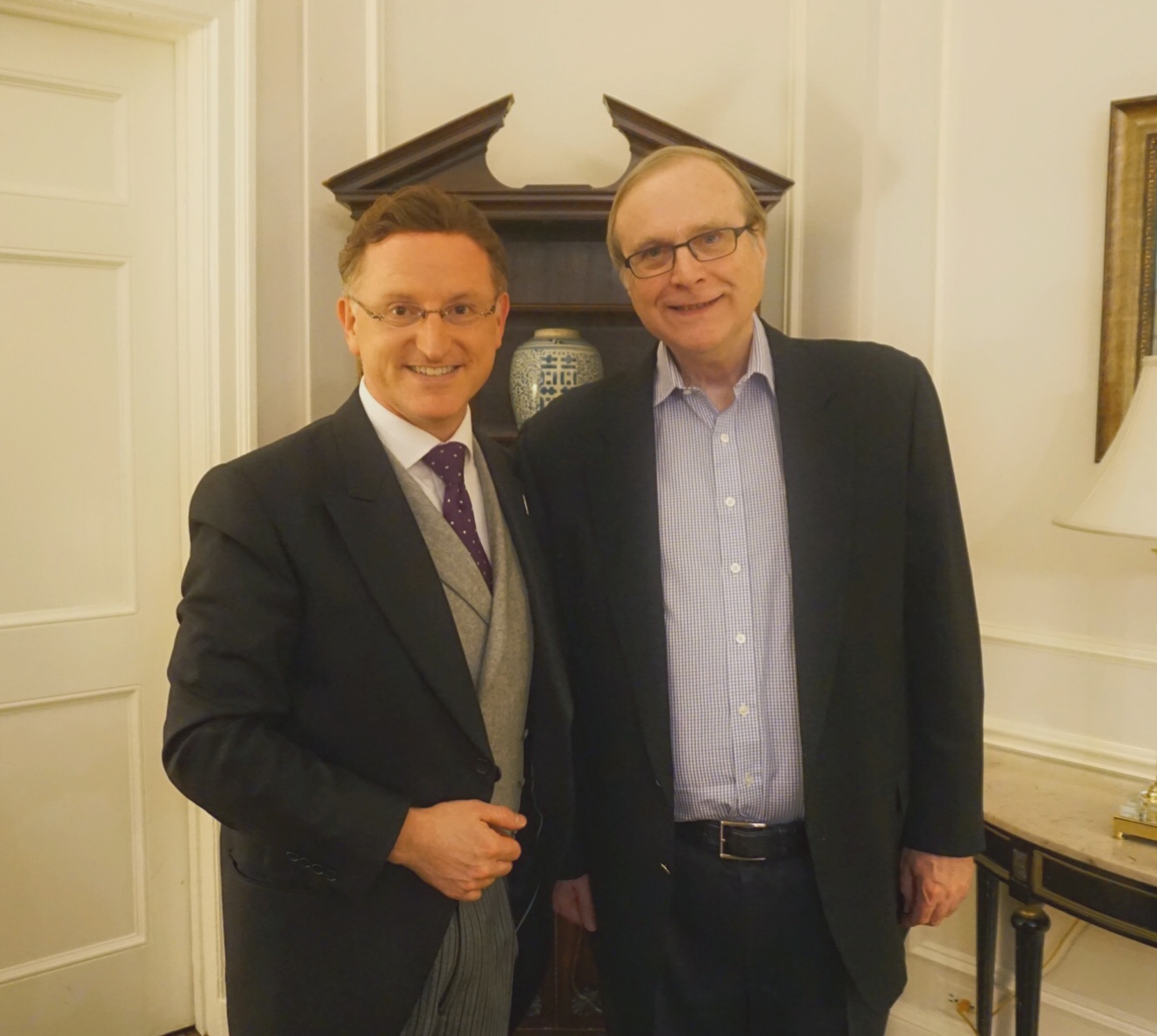 BACKSTAGE AT HAMILTON
Thanks to the generosity of a musician friend, I was invited backstage to Hamilton the musical twice this year. Meeting Lin-Manuel Miranda after the show was a genuine treat. We talked for about 10 minutes about being shot by a bullet – since I've performed the Bullet Catch, and Hamilton gets shot nightly in a duel with Aaron Burr.
MEDIA ARTICLE #1: LUXURY ATTACHE MAGAZINE
Luxury Attache stopped by "Chamber Magic" and published an extensive interview about the show.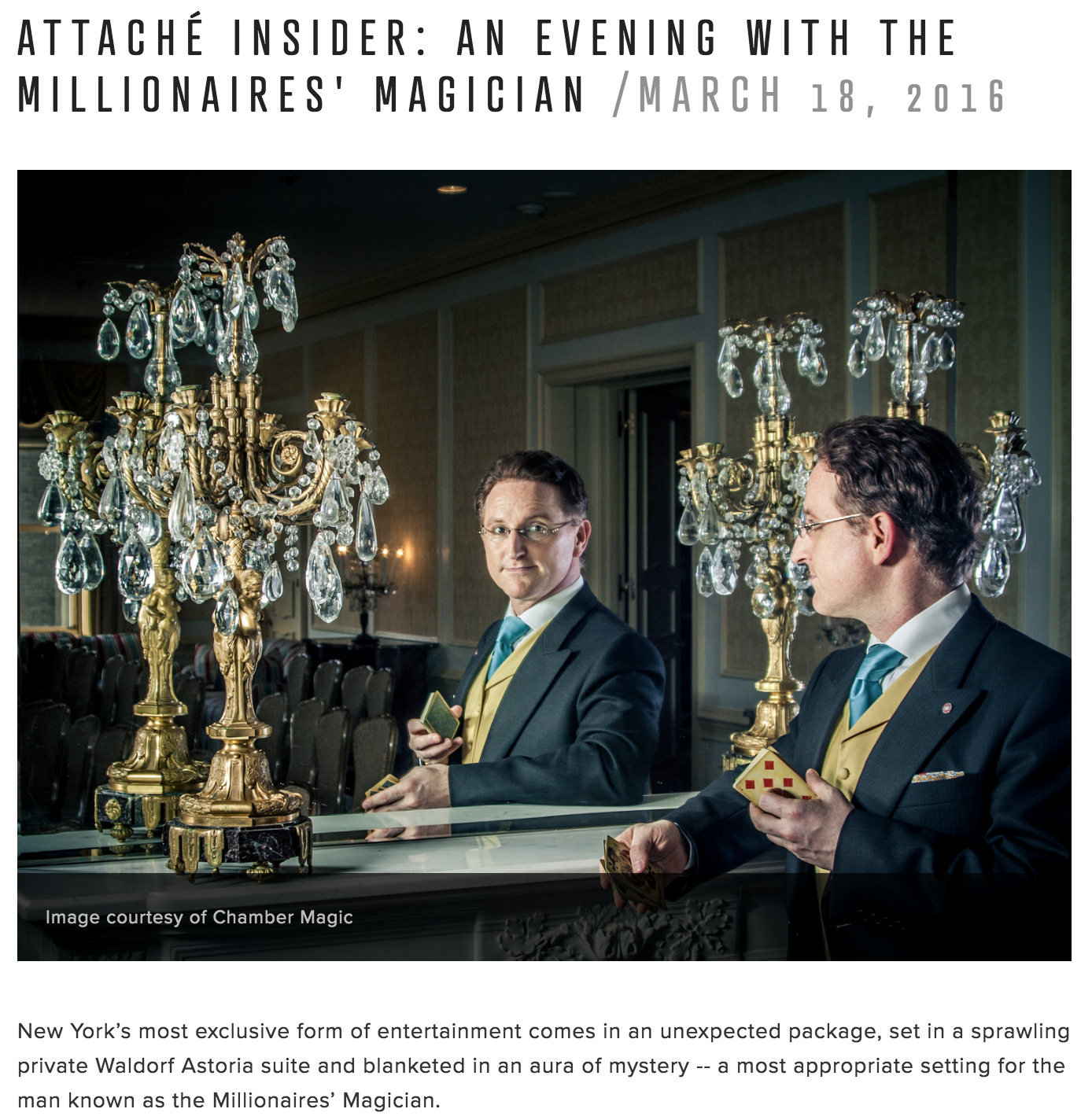 MEDIA ARTICLE #2 – LONELY PLANET MAGAZINE
Lonely Planet magazine lists Chamber Magic as one of the "top 10 ways to fall in love with New York." (Spring 2016 issue)
1. Secret gardens
2. Alexander Hamilton home in Harlem
3. Japanese cherry blossoms in Brooklyn
4. Le Train Bleu restaurant in Bloomingdales
5. Arcade Bakery (I love this place!)
6. Steve Cohen's Chamber Magic at the Waldorf Astoria New York
7. Carnegie Hall 125th anniversary gala
8. Brooklyn Grange rooftop farm
9. Museum of the American Gangster
10. Jimmy's No. 43 restaurant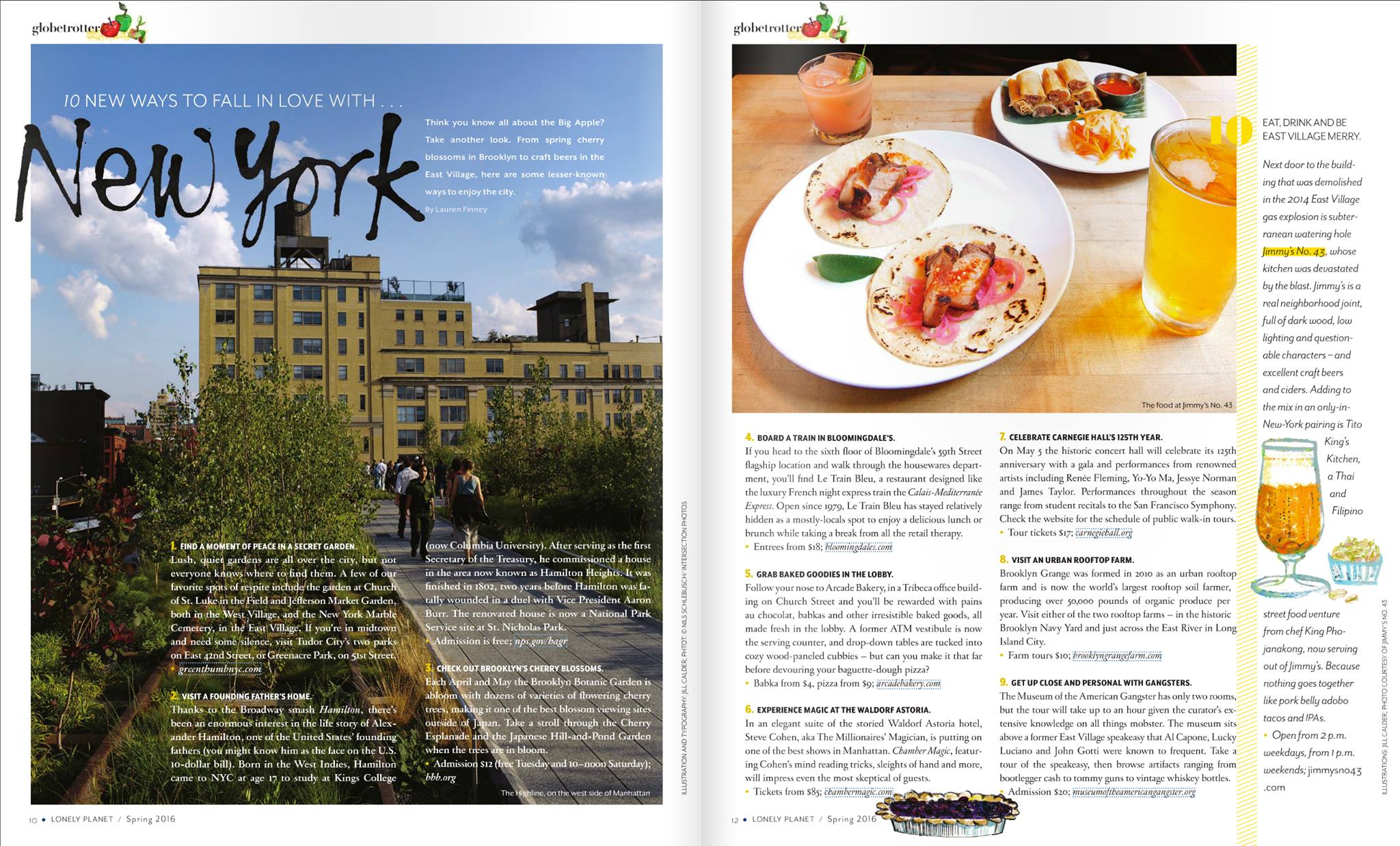 PRIVATE PERFORMANCE IN ITALY – AMALFI COAST
In April, a private client flew me to Ravello, Italy for an exclusive performance. The show venue was an 11th century crypt called Villa Cimbrone, possibly one of the most beautiful places I've ever performed. The Italian organizer told me that the response to my show was the best reaction from this group in the past 18 years.
GUILLERMO DEL TORO 
Visionary movie director Guillermo del Toro and his wife visited Chamber Magic in July. He tweeted that the show was "a dream come true."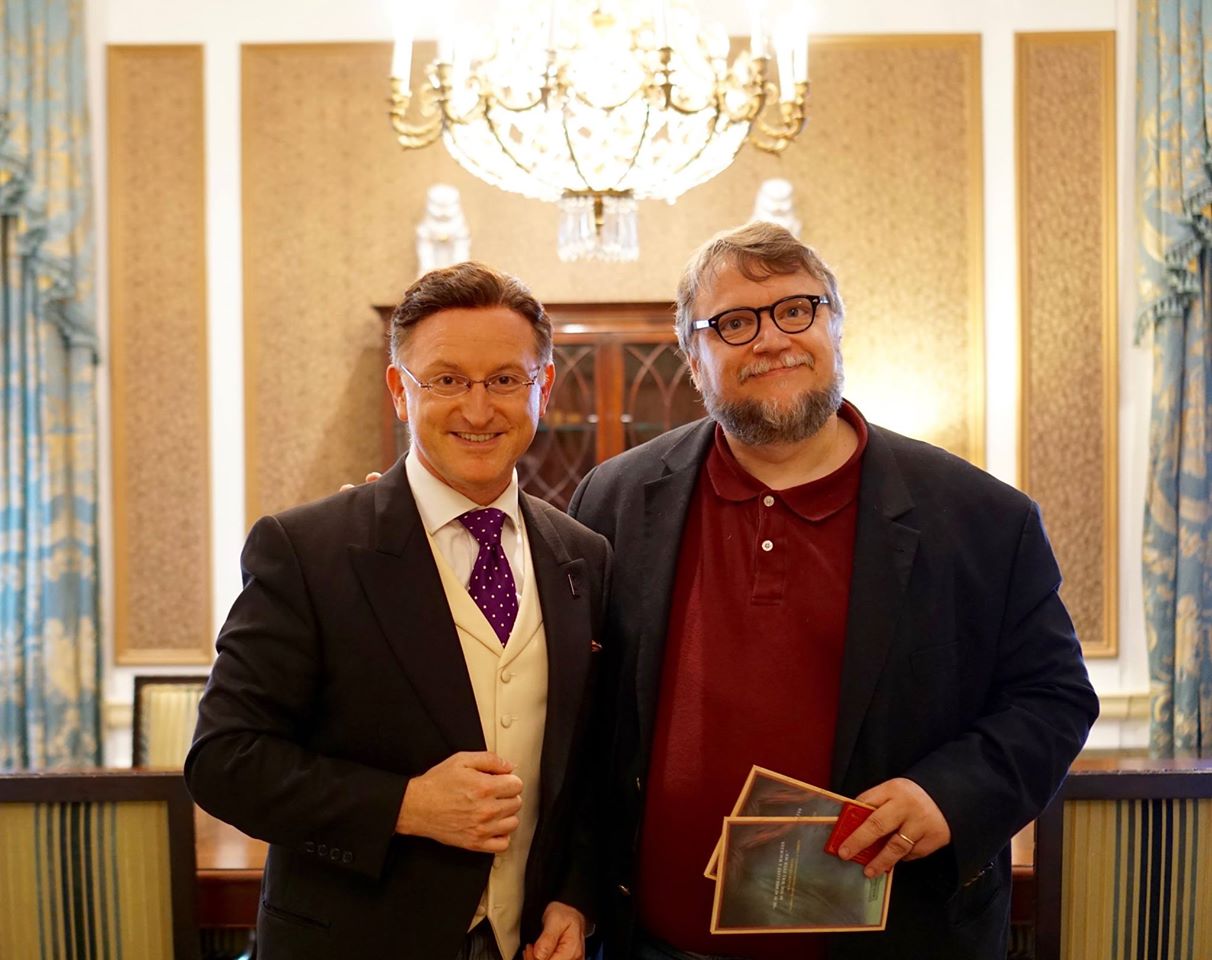 CHAMBER MAGIC COCKTAIL
The famous Bull & Bear bar in the Waldorf Astoria has created a signature cocktail named after me: the Chamber Magic cocktail. In honor of my magic teapot, the custom cocktail includes Earl Grey syrup, Hendricks gin, Averna, and lemon.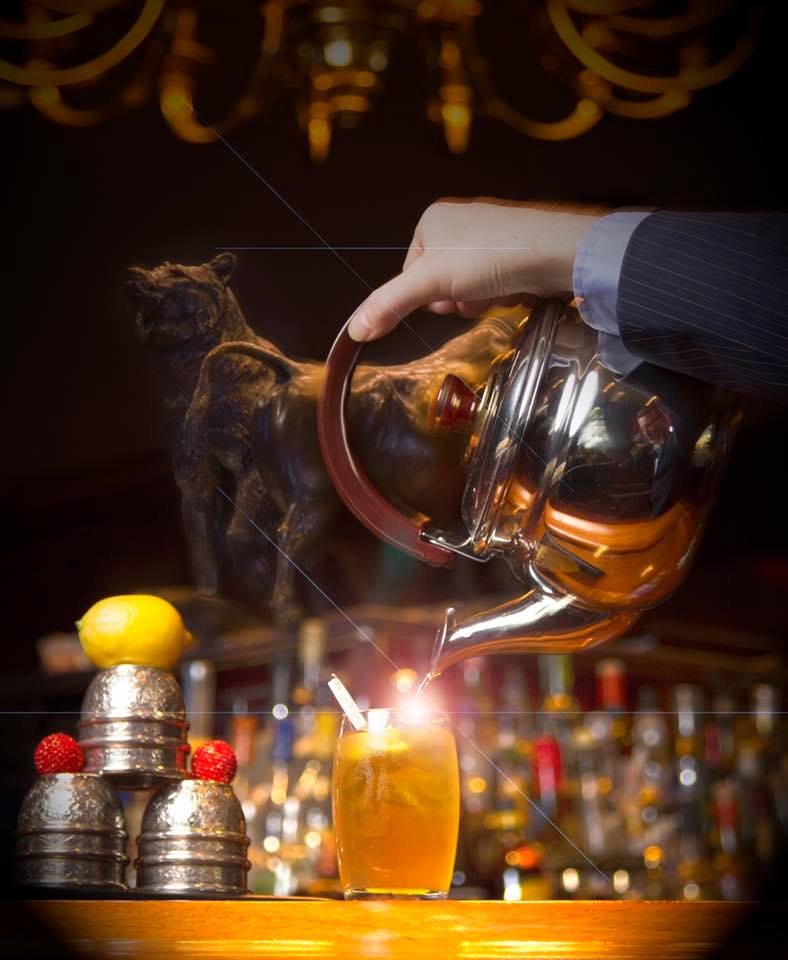 WALDORF ASTORIA COLORING BOOK
The Waldorf Astoria New York gives coloring books to guests staying with their children. It's an honor to be included, with my own "page."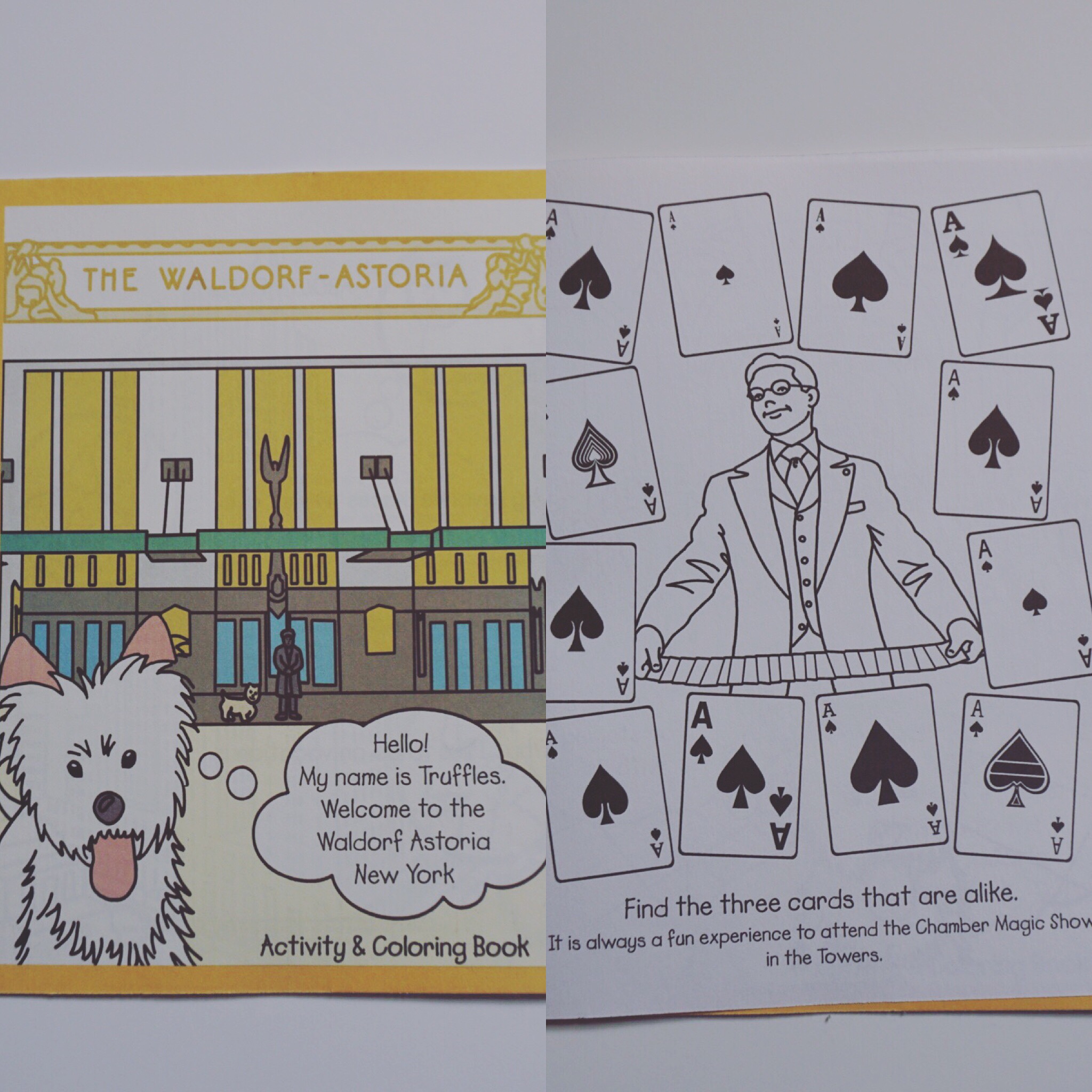 MEDIA ARTICLE #3 – INSIDE THE SECRET WALDORF ASTORIA MAGIC SHOW THAT'S BEEN SOLD OUT FOR 16 YEARS
The website Inside Hook wrote a glowing review of Chamber Magic. "In the age of overbearing sensory experiences, Chamber Magic is refreshing. It's simple. It's analogue. It's frustratingly wonderful."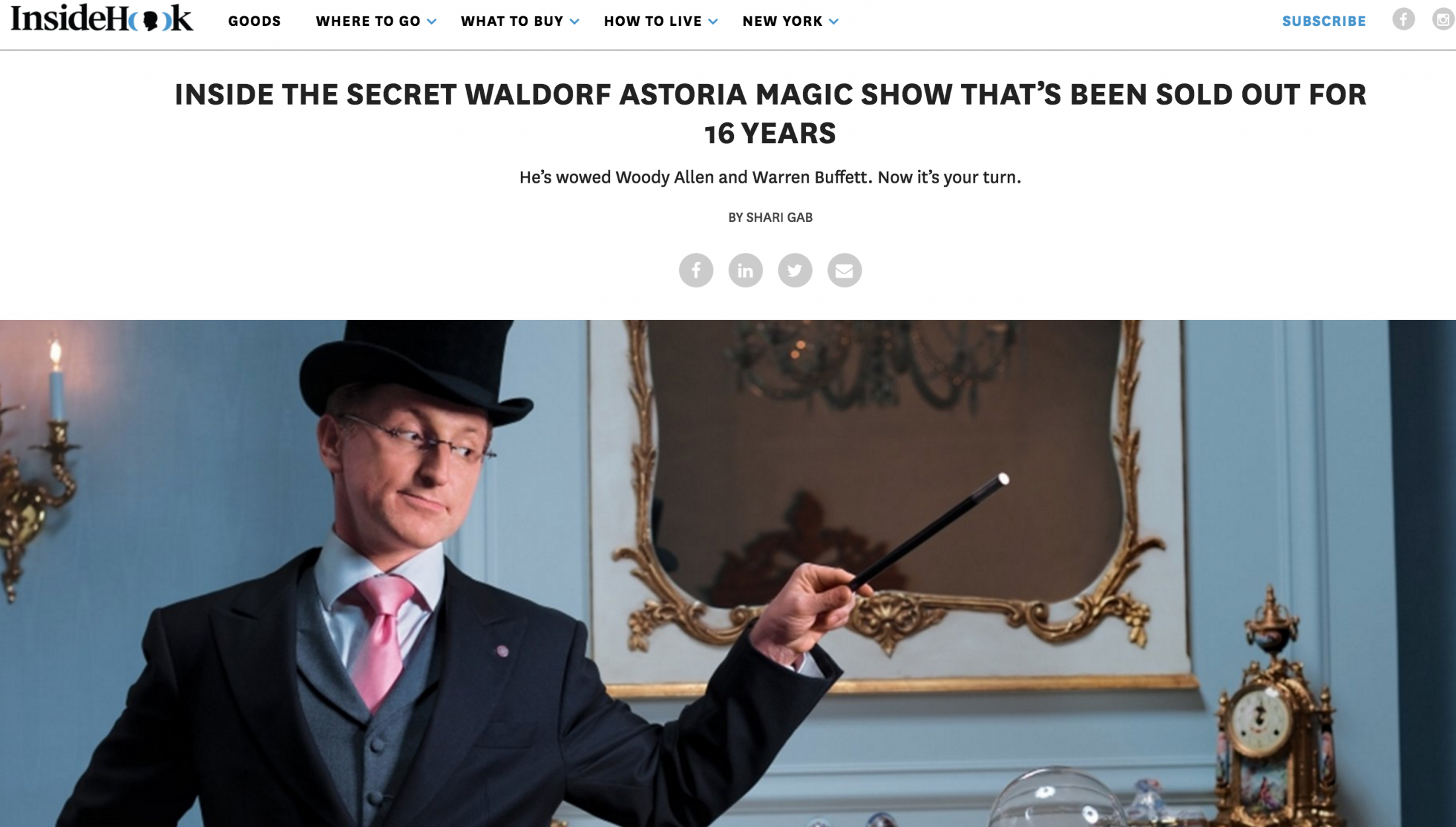 HOSTED HARRY LORAYNE'S 90th BIRTHDAY PARTY IN NYC
Over the course of his decades-long career as an author and performer, Harry Lorayne has connected with millions of people. For his ninetieth birthday, he was reminded of how many lives he's touched. Alan Frankel and I hosted a 90th birthday celebration at Ben's Delicatessen and nearly one hundred people gathered to celebrate Harry's birthday. It was a joyous occasion.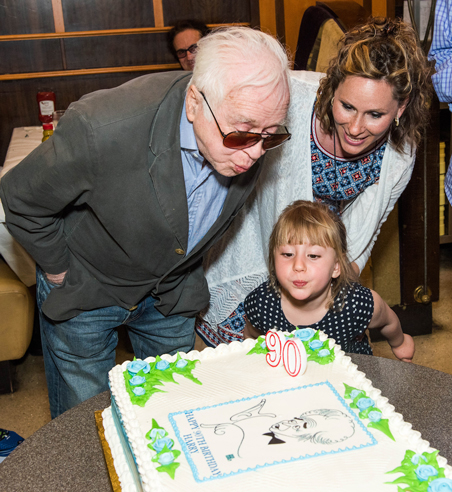 NPR HOST PETER SAGAL ("Wait Wait Don't Tell Me")
Host of my favorite podcast Peter Sagal came to Chamber Magic in November to celebrate his parents' birthdays. A couple of days later he sent the following quote:
"What Steve Cohen does is flatly impossible. Cannot be happening, and probably didn't, really. I just hallucinated being in a hotel suite filled with well-dressed people, watching chamber-scale miracles. Seriously: not only could he not really have done any of that, but people don't dress up anymore. Don't believe me? Well, go — and don't believe him yourself." – Peter Sagal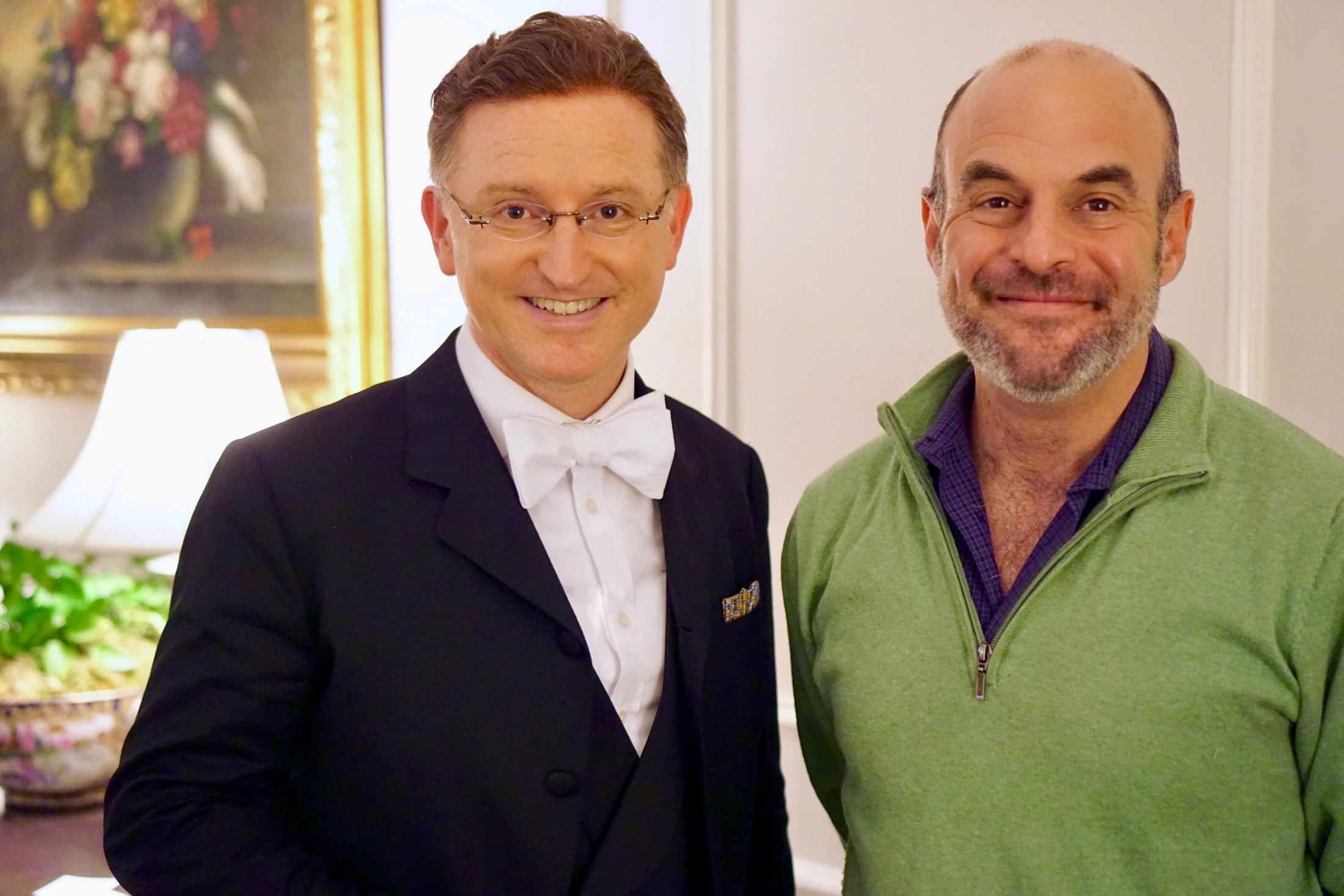 MEDIA ARTICLE #4 – 6 ROMANTIC THINGS TO DO IN NYC
How to have a romantic, magical evening in NYC. Chamber Magic at the Waldorf Astoria New York is described as "without a doubt, one of the most unforgettable date nights in New York City."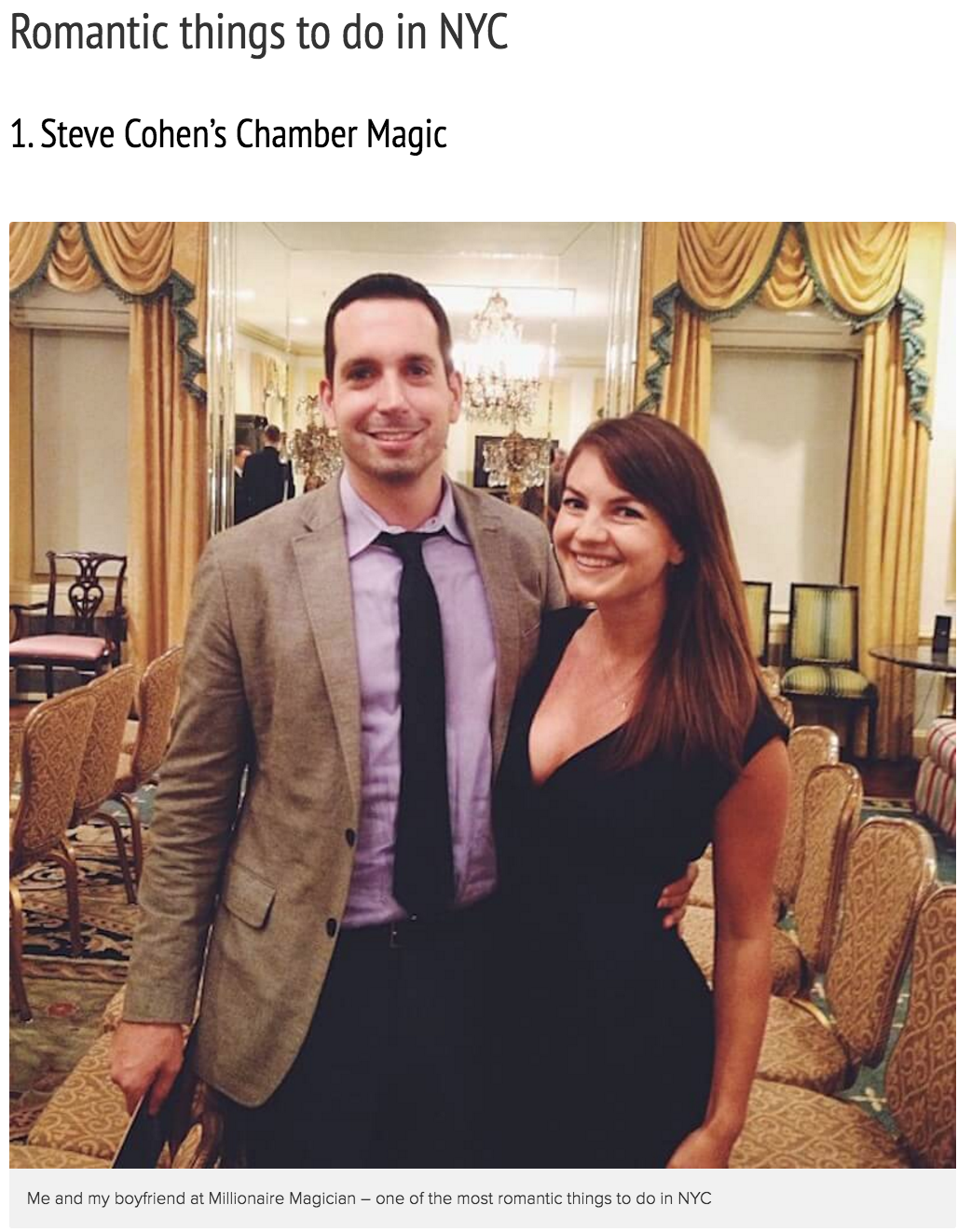 PERFORMANCE IN JAPAN FOR DIRECTOR JOHN WOO
I sat next to director John Woo at a small Italian restaurant in Osaka, Japan in August. We struck up a conversation and I performed a private show at his table. Their reactions were over the top!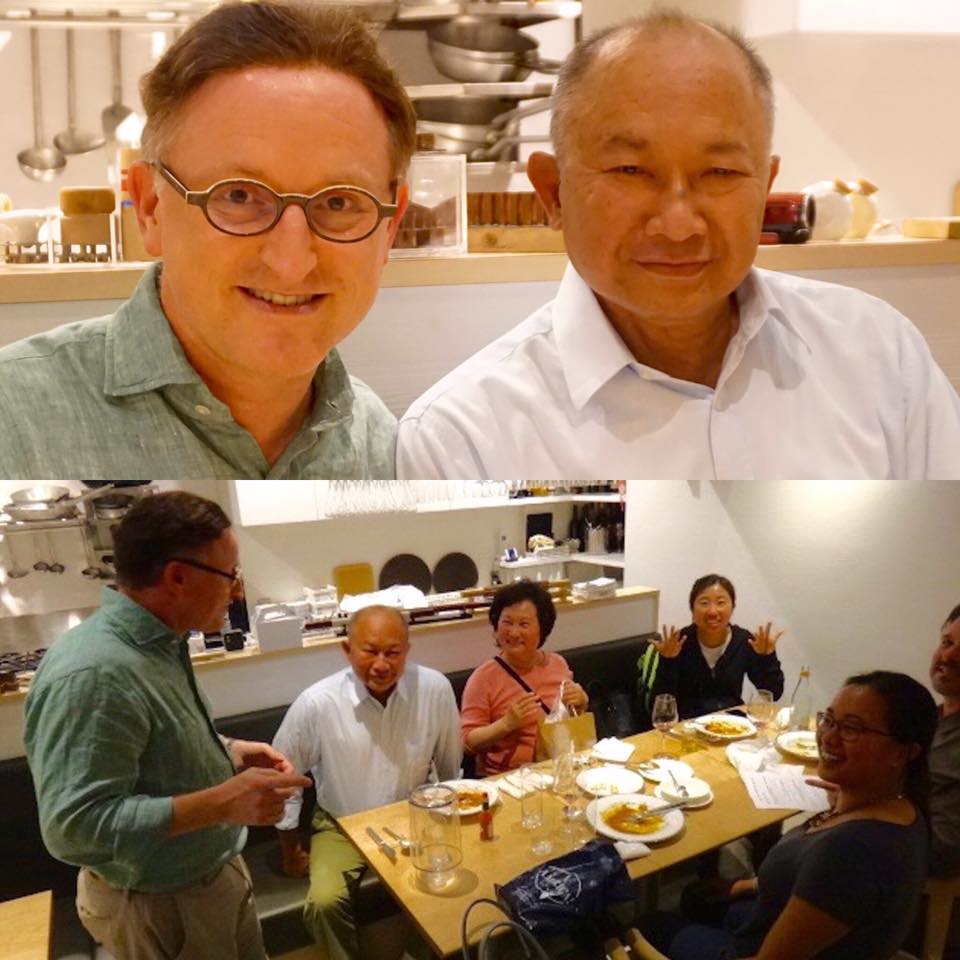 IVORY TYCOON PLAYING CARDS RELEASED
TYCOONS, my custom playing cards co-created with Theory 11, received such accolades from discerning card players and magicians that we decided to release a new edition in ivory.The cards are enclosed in an off-white, premium tuck case, shielded in gold foil. I now use all four editions in my show: red, blue, black, and ivory.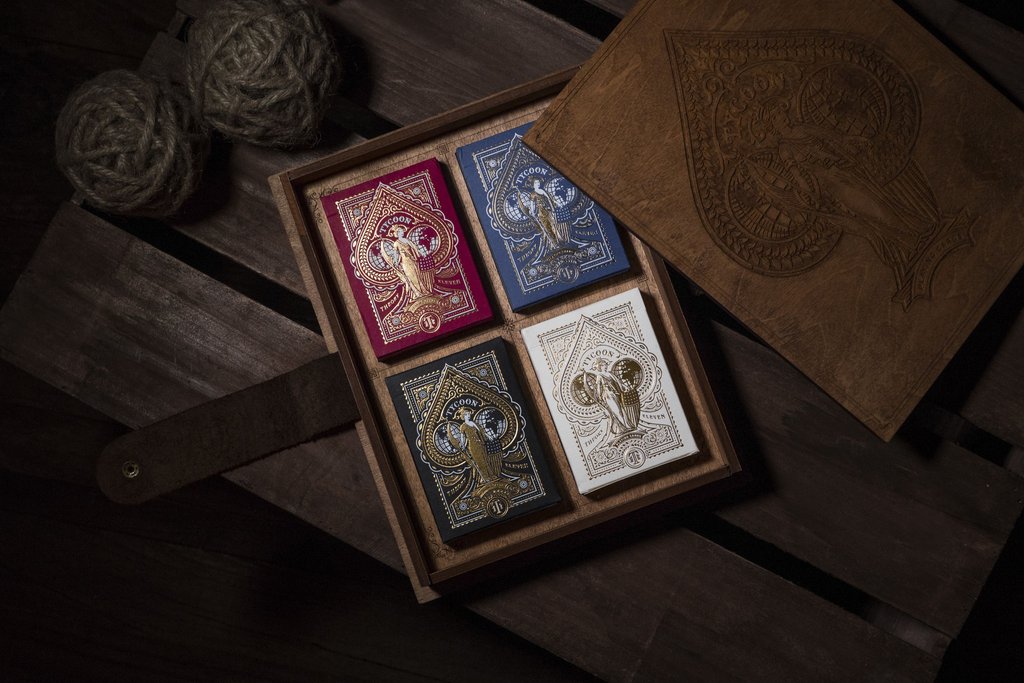 My Secret Project Almost Complete…
And finally… I'm close to completing my latest project, a graphic novel titled The Millionaires' Magician, which will be released in 2017. Together with a team of incredible artists and writers who work for Marvel and DC, I have created an origin story for my performing character, presented in a 100 page graphic novel in full color. You are not going to believe how gorgeous this book will be! Much more to come in the coming year.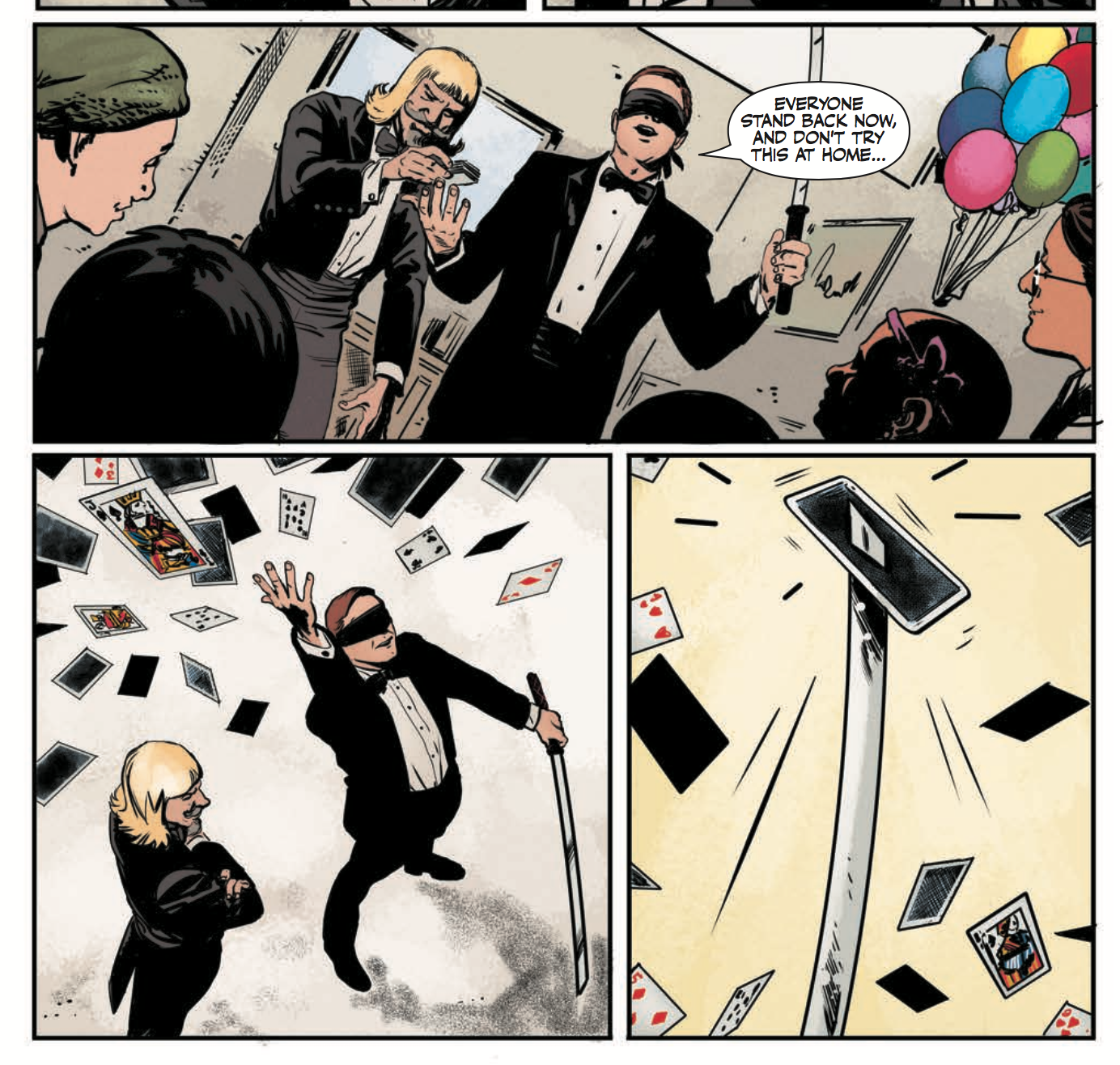 Thank you, everyone, for your ongoing support of my show. I look forward to sharing more magic with you in 2017, in my new show venue in NYC — to be announced soon!