Performing for astronaut Buzz Aldrin, my childhood hero
October 17, 2011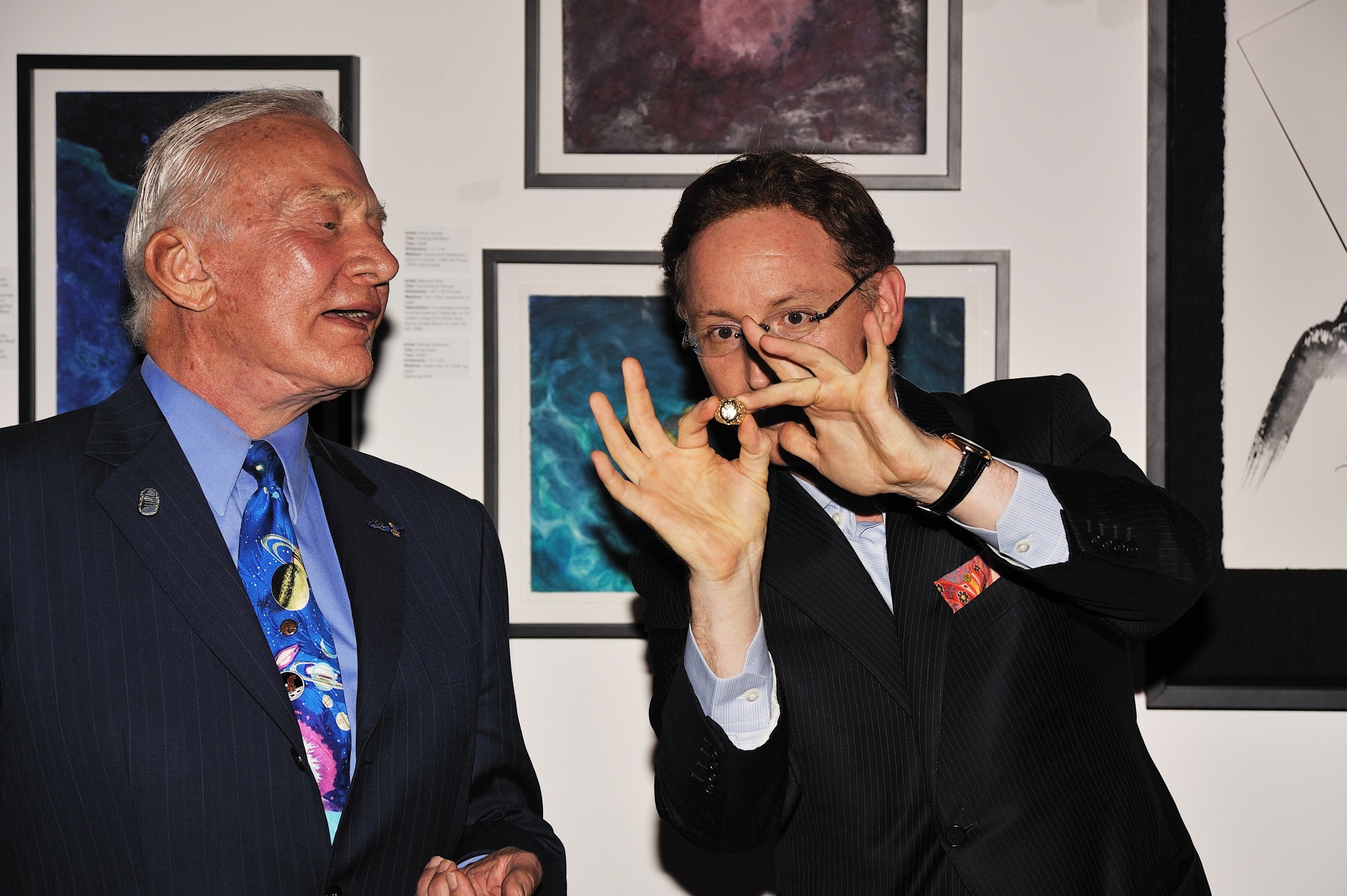 Buzz Aldrin after my performance in New York: "I used to think Saturn V was a miracle. But your show – this was a real miracle."
I performed magic last week for NASA astronaut Buzz Aldrin and a fascinating group of space tourism supporters.
Buzz let me use his ring for one of my tricks – the ring HE WORE ON THE MOON!
Without a doubt, that experience trumps all the other notable rings I've borrowed in the past, including a Super Bowl ring, and Ellen Barkin's wedding ring.
I still can't get over it. I held the ring Buzz Aldrin wore while walking on the moon. And he let me use it in my show. What an honor.
Here's a photo of Buzz's ring magically linked together with two other guests' rings. (It's the large signet ring at the bottom)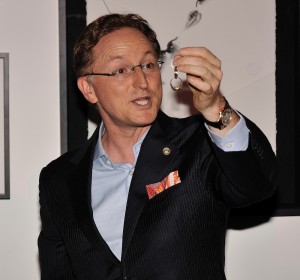 And here's a photo right at the moment one of the rings is unlinking: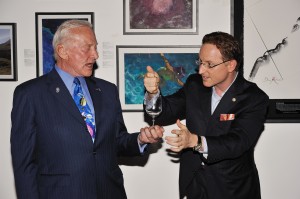 After the show he also allowed me a look at his watch – a beautiful Omega Deville Chronoscope. He wore a different model Omega watch on the moon, but he said that, frankly, knowing the time in Houston while standing on the surface of the moon was somewhat pointless!
Here's a snapshot I took of Buzz Aldrin's watch. Now I want one too…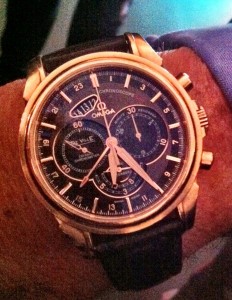 The event was held in the Charles Bank gallery, and the waitstaff were dressed in spacesuits, serving food and cocktails. I thought the costumes were a great touch.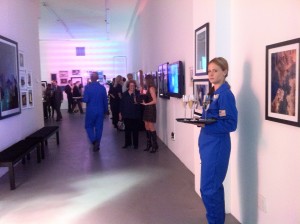 The gallery show presented artwork that was exhibited in space (in the International Space Station), inspired by space, or even created in space (by videogame designer and space tourist Richard Garriott).
Here's a photo of Richard Garriott when he came to visit me at the Waldorf about two years ago.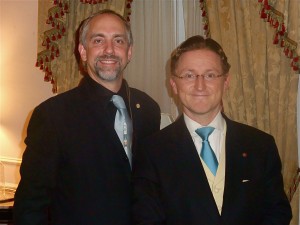 These are patches he gave me from his trip to the International Space Station. They are identical to the patches that he wore on his spacesuit. Note the Russian writing, since he was in the station with Russian cosmonauts.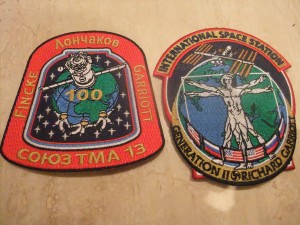 Last year Richard invited me to Brittania Manor, his unbelievable house in Austin, Texas which is a labyrinth full of curious artifacts. It even has secret rooms and hidden passageways as shown in this 10-minute video.
I had a blast touring Richard's house, and looking through his extensive magic and automata collections.
Finally, here is the classic Buzz Aldrin photo from July 1969 that is indelibly printed in my mind – the Apollo 11 moonwalk. This image inspired me as a child, and now that I've met the man inside the spacesuit, it leaves me even more awestruck.