Peter Sagal – "Wait Wait Don't Tell Me" Visits Chamber Magic®
December 1, 2016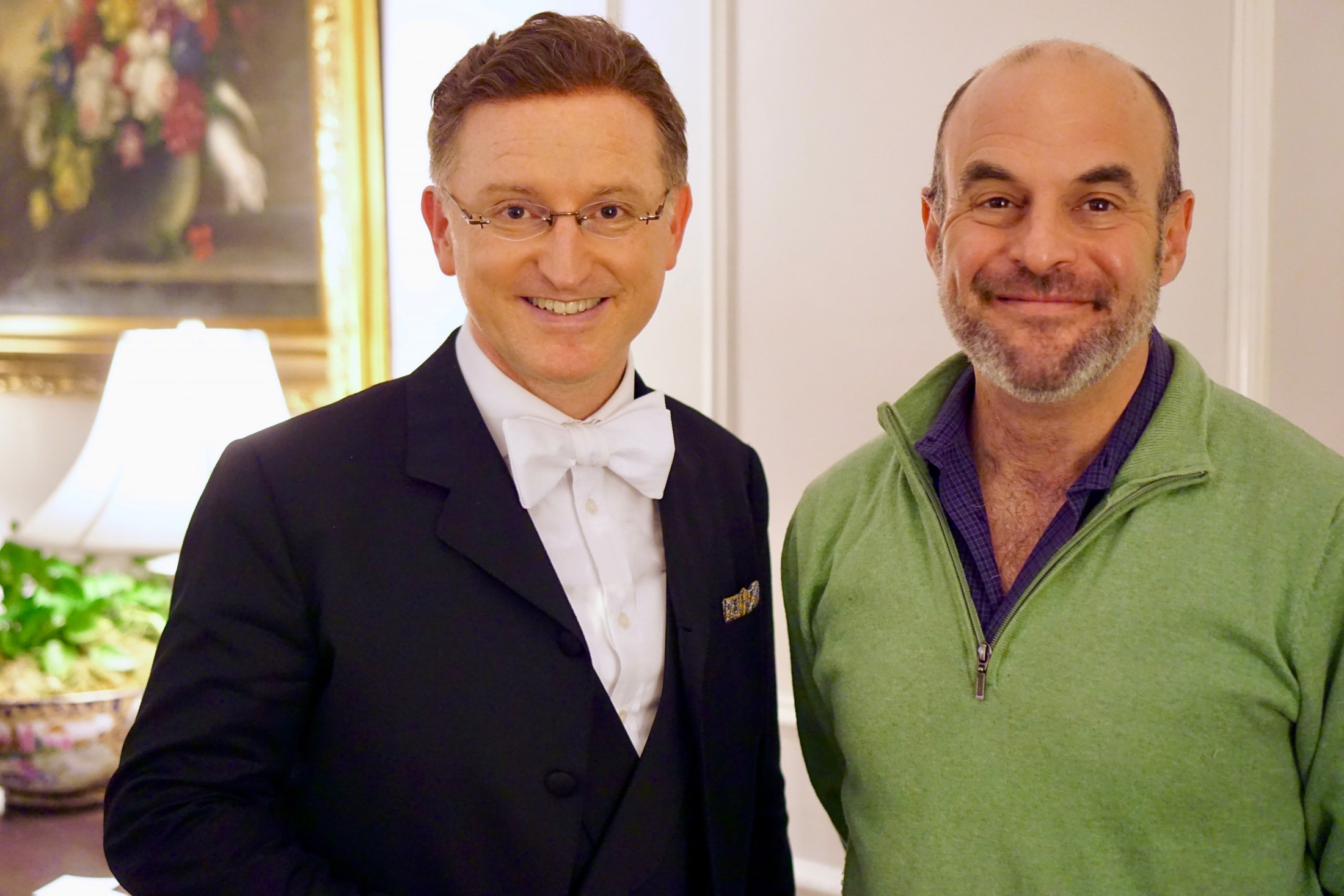 As you may know, I stay at the Waldorf Astoria from Thursday through Sunday every week. After my shows are over, I take off my tuxedo, put on my pajamas, and go to sleep. One of the benefits of performing in a hotel suite is that there is an adjoining bedroom! Aside from Mac King, I may have the best gig in magic (though my commute is shorter!).
One of my weekend rituals is to listen to the Wait Wait Don't Tell Me podcast from NPR. Peter Sagal is the genial host, and his voice has an all-access pass to my ears every Sunday morning. I follow Peter on Twitter, and like millions of his fans, feel like I "know" him through his clever barbs and on-air quips. Last week, however, I actually did get to "know" Peter when he visited Chamber Magic® to celebrate his parents' birthdays. He is a tremendous guy.
After the show we talked for about 20 minutes, and snapped the photo above. A couple of days later, Peter sent the following endorsement:
"What Steve Cohen does is flatly impossible. Cannot be happening, and probably didn't, really. I just hallucinated being in a hotel suite filled with well-dressed people, watching chamber-scale miracles. Seriously: not only could he not really have done any of that, but people don't dress up anymore. Don't believe me? Well, go — and don't believe him yourself." – Peter Sagal
We are now members of a mutual fan club. His show on NPR is always razor-sharp and often leaves me grinning so much my face hurts. (Especially when Paula Poundstone is on.) It would be a great honor to be asked to appear on the "Not My Job" segment — one can only dream?!