Steve VS. Stradivarius
November 5, 2019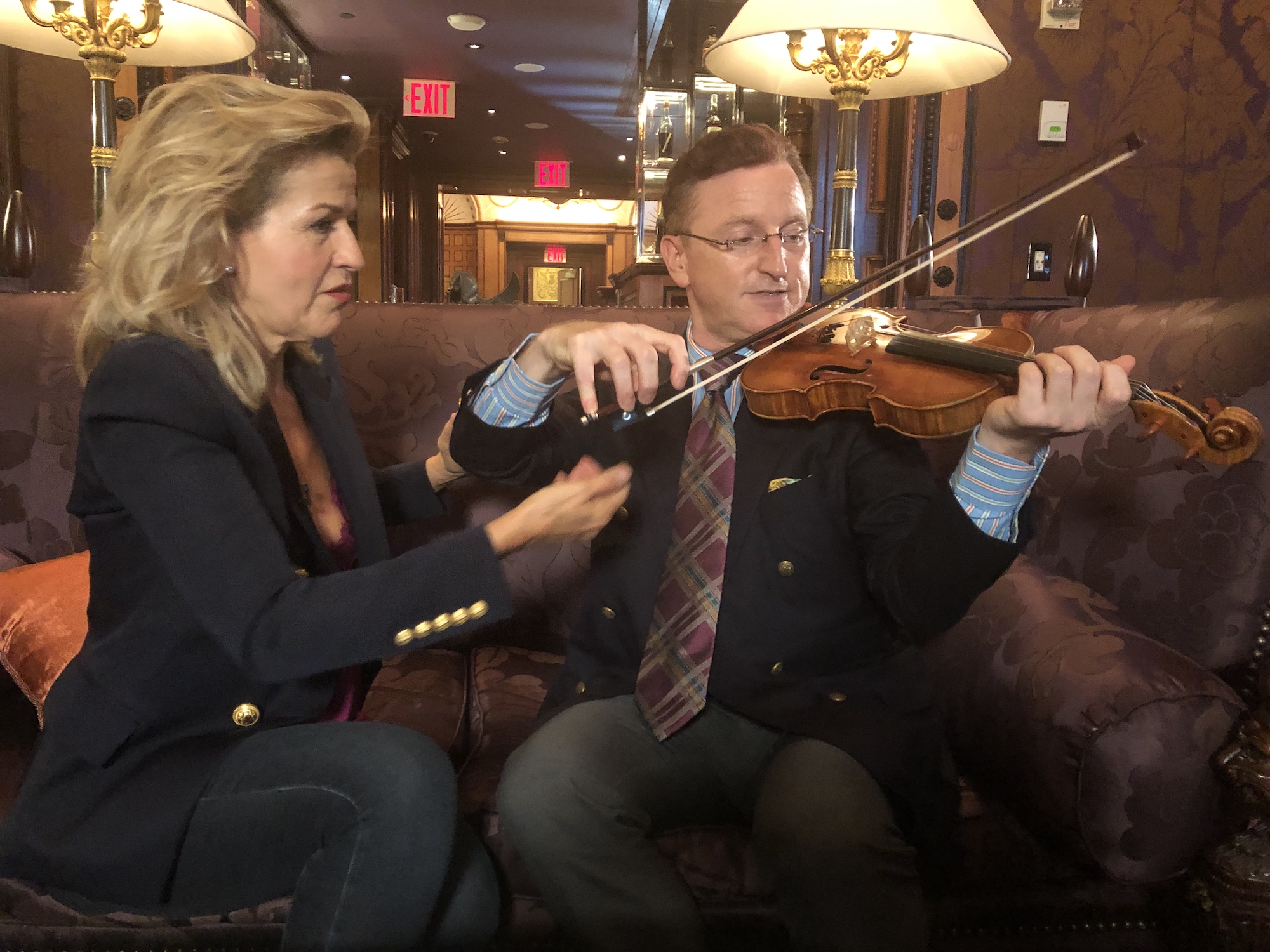 A German filmmaker contacted me to be a part of an upcoming documentary about the renowned violinist Anne-Sophie Mutter. When asked which people have influenced her most as an artist, she named tennis star Roger Federer, composer John Williams, and me. What an honor. We will all be included in this upcoming film, to be released on German national television next year.
My segment was recorded when Anne-Sophie was in NYC last month to perform at the Carnegie Hall opening night concert and gala. The gala dinner, which we attended together at Cipriani's, was one for the record books. Over $5 million raised in one night, mainly to be used for youth music programs and school outreach.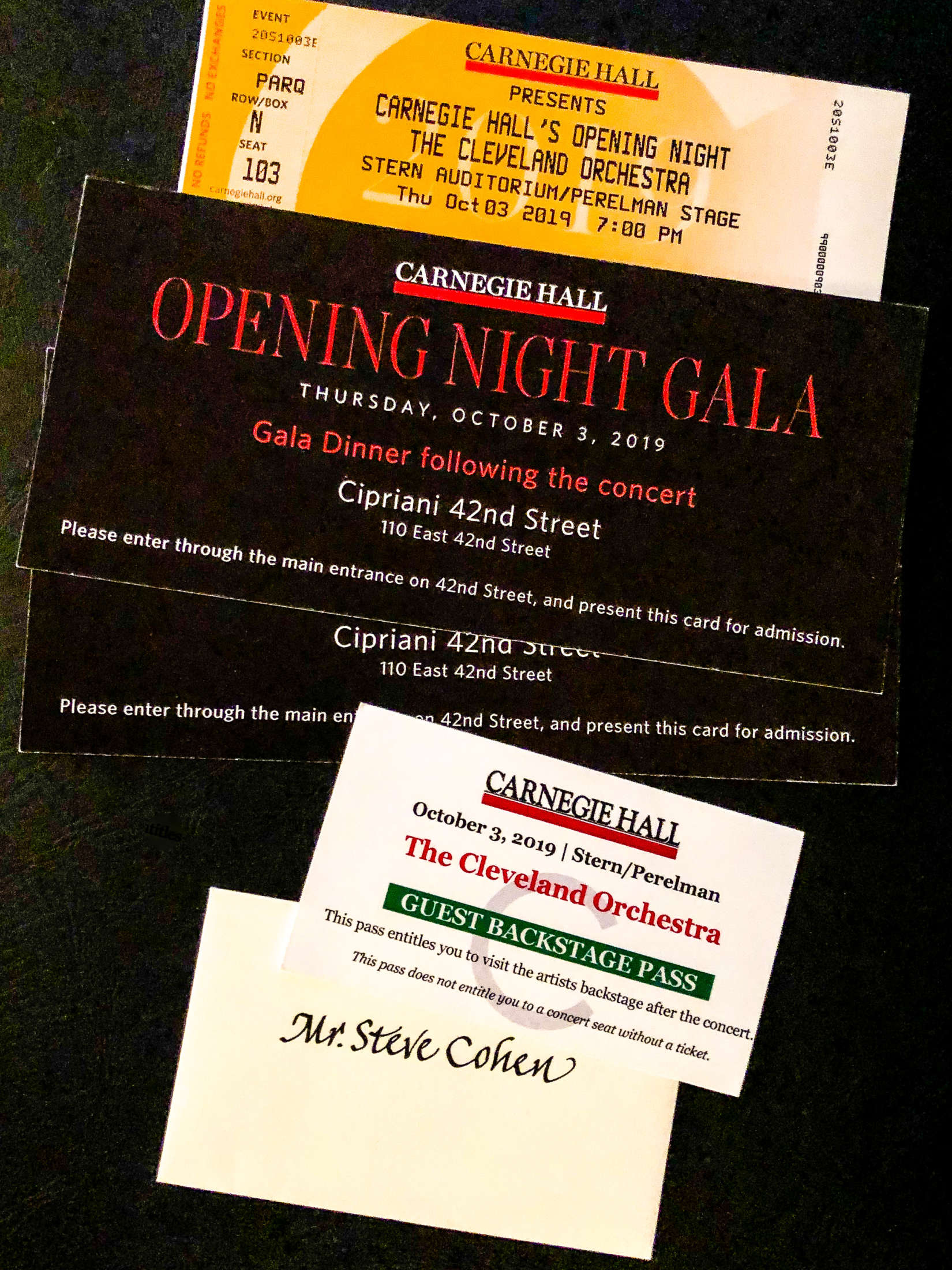 Back to the documentary interview. We met at the Lotte New York Palace, and sat down in the well-appointed Rarities lounge.
Over the course of two hours we had so much fun, asking questions I've always wanted to ask, and generally horsing around with good-natured jabs at each other. At one point I challenged Anne-Sophie to learn a simple one-handed cut of a deck of cards. This sleight, known as the Charlier Cut, is considered a beginner-level move. She has such incredible dexterity, so I figured she should be able to learn the Charlier Cut quicker than most. Well, she couldn't quite get it at all. To get back at me, Anne-Sophie retaliated, "Well I bet you can't play my instrument, either!"
At that, she reached down to her violin case, opened the lid, and removed her Stradivarius. "Would you like to try?"
I was flabbergasted. She said that she has never let anyone else hold or play it, aside from her violin technician in Paris.
Well folks, I am not a violinist. And I admit that it sounds awful. For me, it was more of a "Scratch-ivarius."
But I realized a once-in-a-lifetime chance when I saw it, and did my best to play her priceless antique instrument, made in 1710. I knew how to hold the bow, but my technique stopped there. I played a few open strings, and then tried basic fingering. It was so bad, and Anne-Sophie cracked me up when she said, "If we were making a silent movie, this would be fabulous!"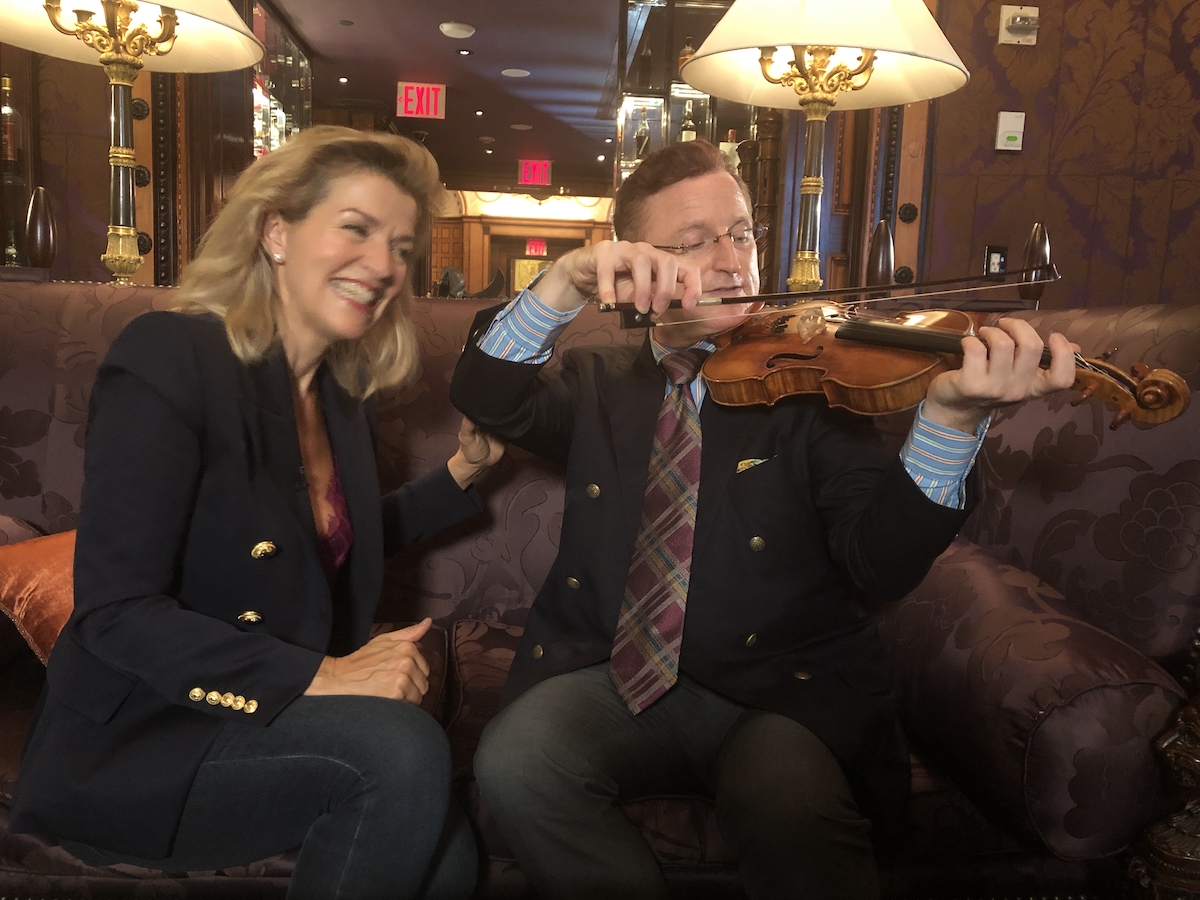 Without further adieu, here is my horribly awkward attempt to play this finest of all instruments. Don't judge. The next night, Anne-Sophie played the same violin on stage at Carnegie Hall, with the world-renowned Cleveland Orchestra.
I will post a link to the full documentary when it is released in Germany. In the meantime, enjoy this video of Anne-Sophie Mutter playing the same instrument that I butchered. Clearly it is the artist, not the tool!