New Keeper of David Devant's Teakettle
September 30, 2019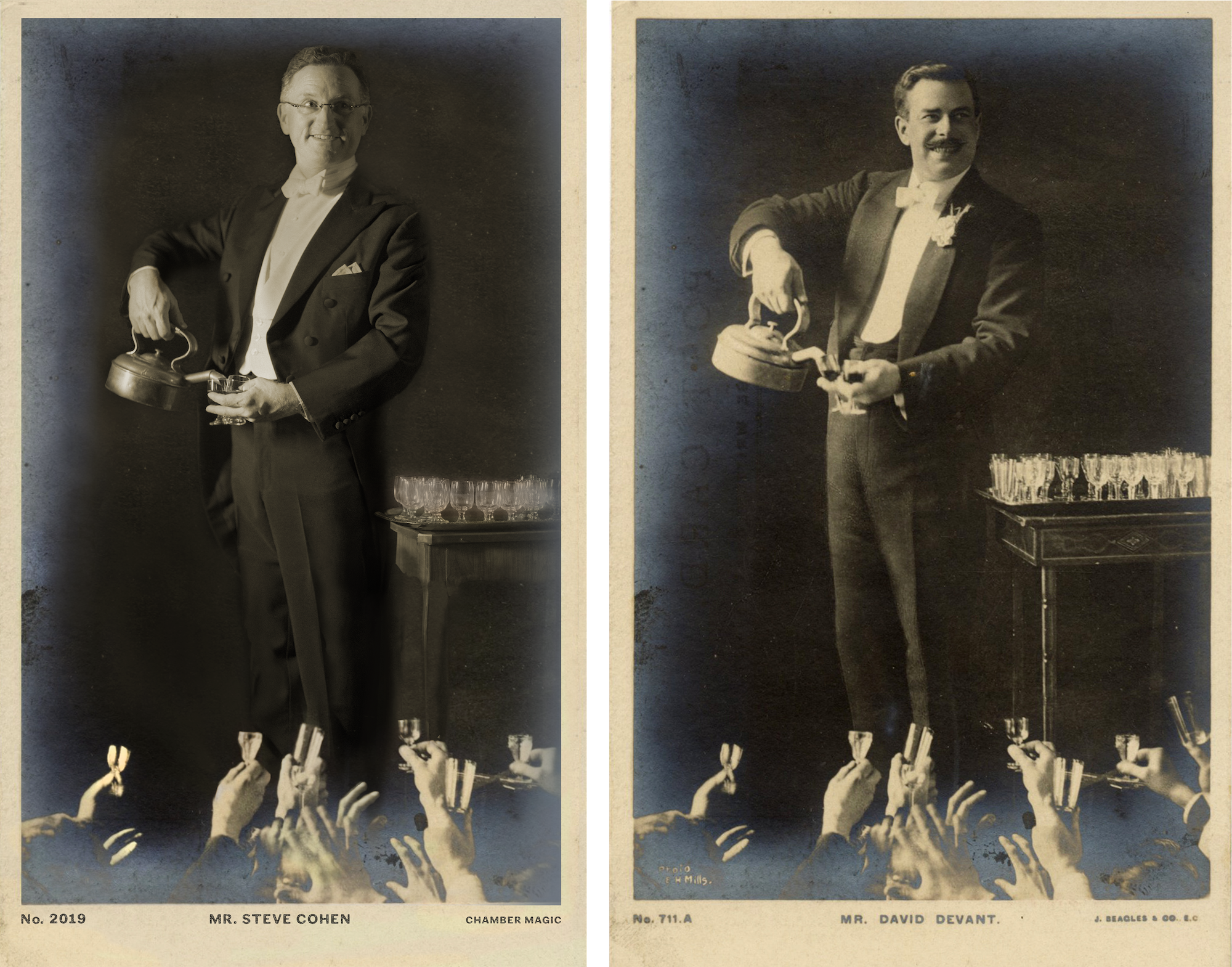 My signature trick in Chamber Magic is "Think-a-Drink." The progenitor of this trick – the original teakettle – was built in the early 1900s for British magician David Devant.
I now own that exact teakettle.
It's over 100 years old, and is considered a Holy Grail among magicians.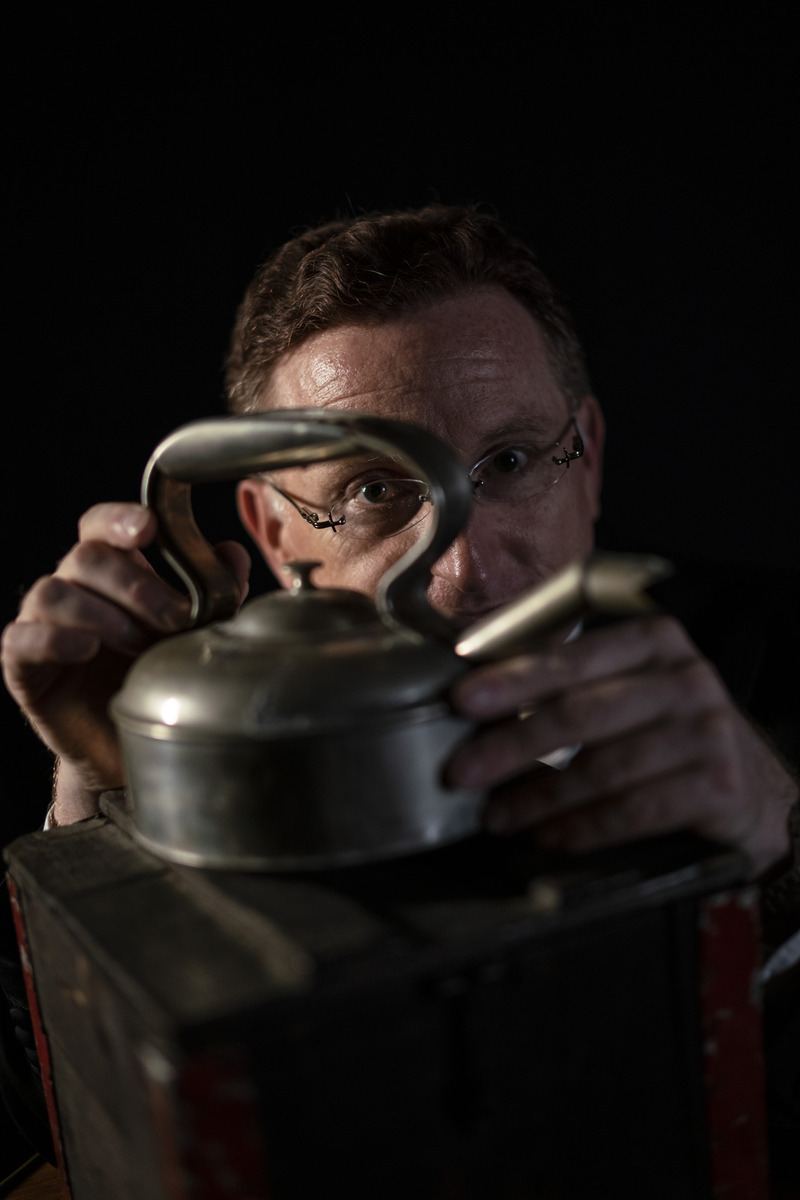 David Devant (1868-1941) was the first president of The Magic Circle, Europe's most prestigious magic society. Devant sold the kettle before his death to Cecil Lyle. Lyle bequeathed it in his will (I have a copy of the will) to Granville Taylor. Taylor sold it to Paul Daniels – one of the Britain's top television stars, and upon his death, the kettle ended up in the hands of television producer (and magician) John Fisher.
John Fisher wanted me to have it, saying, "I cannot think of anyone better to look after the kettle, and am sure DD would agree."
I am the first American to own this, and it's the first time Devant's kettle has been outside of Great Britain.
About 6 months ago, I won an auction for a black-and-white David Devant postcard (see above right). This is the iconic photo of Devant performing his famous trick. At the time I won that postcard, I never dreamed I would own THE ACTUAL KETTLE that he was holding. Postcard in hand, I felt perfectly satisfied that I possessed a little bit of history surrounding a trick that I'm known for.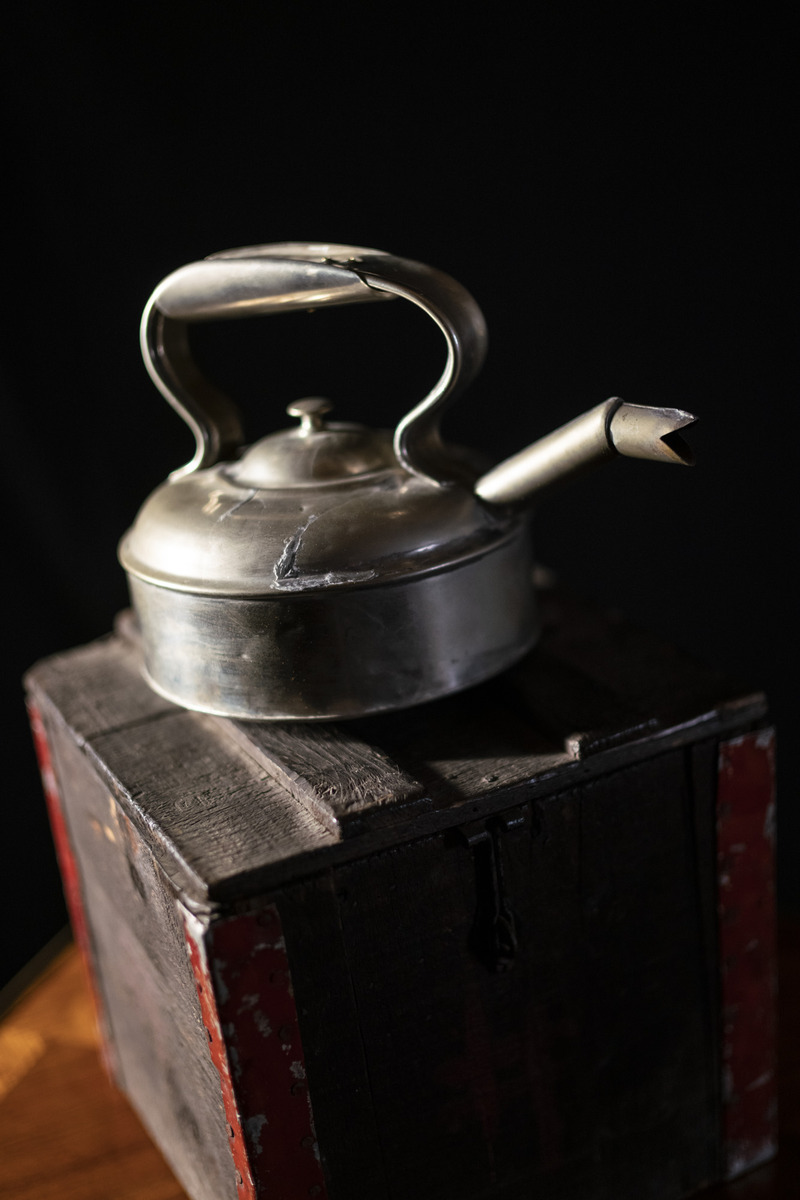 When John Fisher arranged for me to be the new "Keeper of the Kettle," I could not believe my ears. Obviously, I leapt at the chance.
Once Devant's kettle arrived in New York, I recreated his black-and-white photo using the SAME kettle. It was a challenge to get the lighting right, but fortunately I own a similar tuxedo, table, and glassware. The photo is a genuine recreation of the exact pose made by David Devant, over one hundred years later. (I know, I should probably grow a moustache!)
One question I've been asked: can you use Devant's kettle in your act? The short answer is, no.
The antique metal has degraded over time, so it is unsanitary to serve beverages to the public. I will treasure this prop, along with Devant's original wooden carry case, for years to come. But it will remain a museum piece, not a performance prop.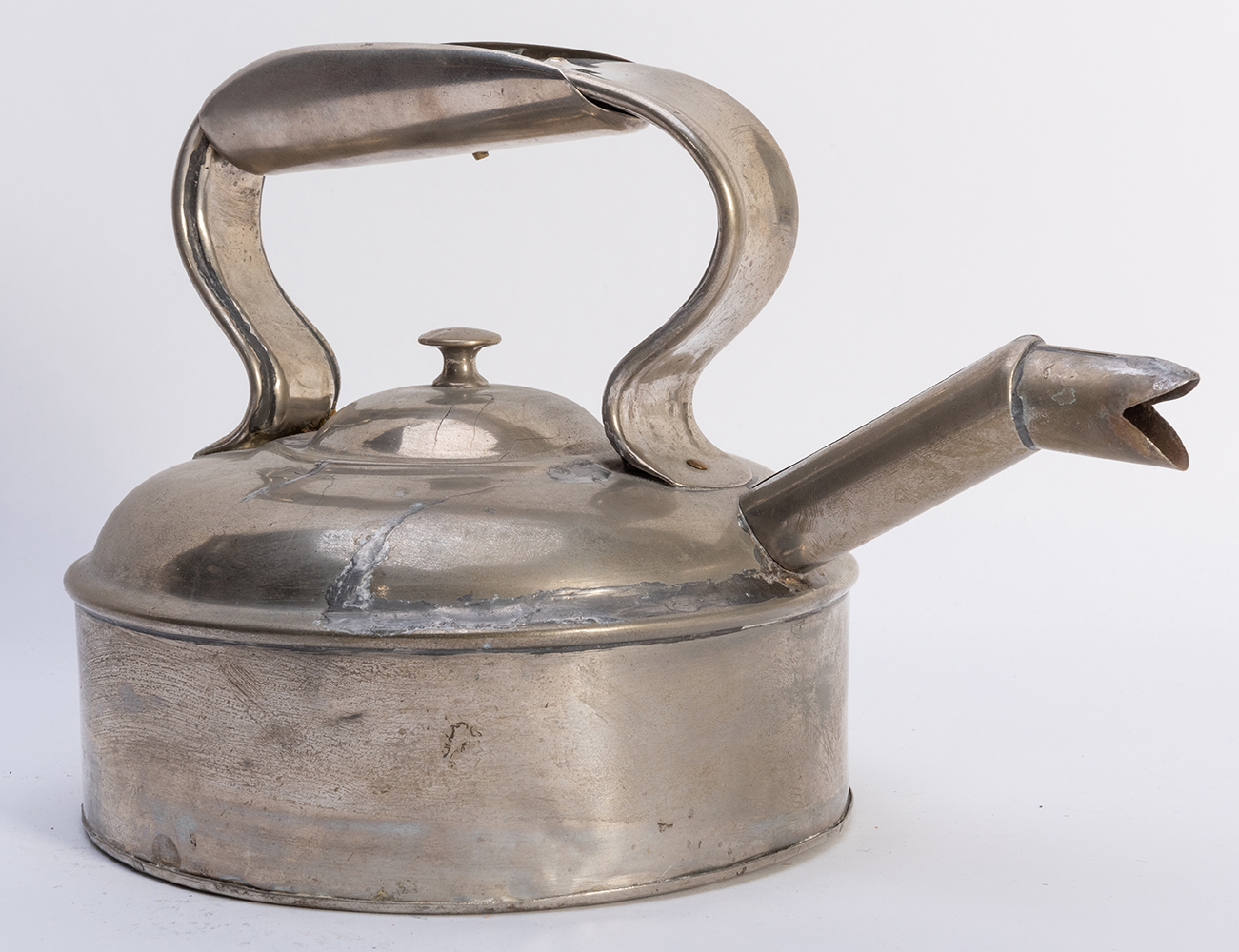 I have performed "Think-a-Drink" thousands of times over the past 18 years. Never in my wildest dreams would I have imagined that I would be the owner of the very first kettle that started off this trick. I would go as far to say that my career would not have risen to its current level without the kettle trick.
So thank you David Devant for entrusting me through space and time to care for your priceless pitcher. It's in the right hands. The perfect hands.